Casting Bits: Keira Knightley In 'Untouched', Wendi McLendon-Covey In 'A White Trash Christmas', Hayley Atwell In 'The Return Of Captain Nemo'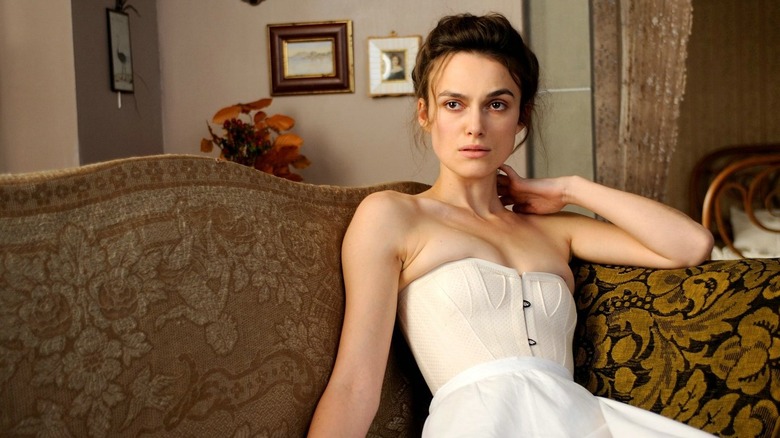 Just as Emma Thompson's Victorian Effie is finally coming together, competition has sprung up in the form of a rival project inspired by the exact same subject. Keira Knightley is reportedly in talks to take the lead in Untouched, a biopic of Effie Gray written by Aleksandra Crapanzano with Andrucha Waddington (House of Sand) directing.
Both films are based on the same scandalous 1850s love triangle between Gray, the art critic John Ruskin, and painter John Everett Millais. Gray was married to the much older Ruskin, but Ruskin could not bring himself to consummate the marriage (despite being virile, as he demonstrated in court. Seriously). Gray eventually had the marriage annulled and left Ruskin for his protege Millais.
Development on Untouched is still in the early stages, with no other cast attached at this time and no start date announced. Knightley currently stars as the center of a different mentor-protege love triangle, in David Cronenberg's A Dangerous Method. Effie is filming now, with Dakota Fanning starring and Richard Laxton directing. [Thompson on Hollywood]
After the jump, a Bridesmaids star who's not named Kristen Wiig or Melissa McCarthy lands a leading role, and Captain America's Hayley Atwell goes hunting for sea monsters or something.
The project is being directed by relative newcomer Ron Carlson, who also co-wrote the script with Terri Hauffman. McLendon-Covey will next appear in Steven Soderbergh's male stripper movie Magic Mike, with Channing Tatum and Alex Pettyfer. [Cinema Blend]
Hayley Atwell has been cast in The Return of Captain Nemo, a sequel to Jules Verne's 20,000 Leagues Under the Sea. (The project is not related to the David Fincher-directed 20,000 Leagues Under the Sea.) Directed by Pearry Teo, the steampunk-flavored adventure will star Hugh Bonneville (Downton Abbey) as the formidable captain of the Nautilus. Atwell will play Sara, the niece of President Ulysses S. Grant's chief adviser (David Morrissey).
The story takes off when Grant frees Nemo from prison so that he can find out why mysterious sea monsters are attacking ships along the Atlantic Coast. The $10 million 3D picture is slated for an January start, and will shoot entirely onstage with green screen and CG effects.
However, Atwell's involvement is apparently contingent on whether or not she lands Joseph Kosinski's Oblivion. Atwell was recently announced as one of the finalists for one of the female leads in the Tom Cruise-starring sci-fi pic, and will reportedly drop Nemo if she wins that part. [Screen Rant]