'Lost' Writer Brian K. Vaughan Tapped To Adapt Stephen King's 'Under The Dome' For Showtime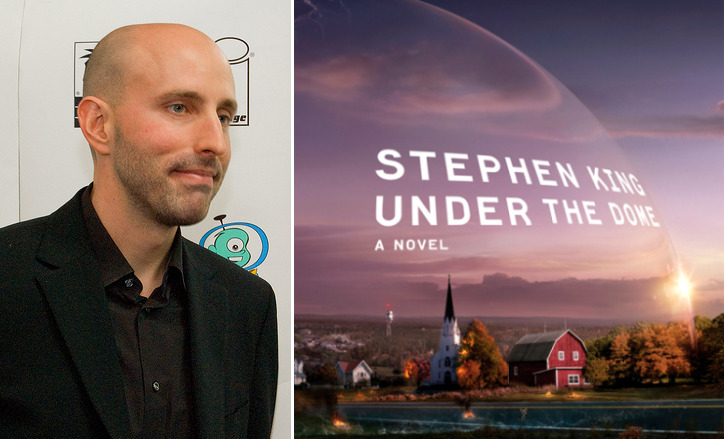 Late this summer, it was announced that Stephen King's 2009 supernatural thriller Under the Dome would be hitting Showtime as a drama series, with a search for a writer already underway. Now, months later, former Lost scribe and acclaimed comic book writer Brian K. Vaughan has been tapped to pen the show, about a town in Maine that suddenly finds itself sealed off from the rest of the world via a mysterious force field. More details after the jump.
Steven Spielberg and DreamWorks Television first optioned King's book back in 2009, shortly after its publication. Around that time, King mentioned that it could become an HBO miniseries, but we learned this past August that the project had landed at Showtime, and it now appears to be an ongoing series rather than a mini. King will executive produce the project, with DreamWorks Television's Justin Falvey and Darryl Frank.
Here's the synopsis of King's original novel:
On an entirely normal, beautiful fall day in Chester's Mill, Maine, the town is inexplicably and suddenly sealed off from the rest of the world by an invisible force field. Planes crash into it and fall from the sky in flaming wreckage, a gardener's hand is severed as "the dome" comes down on it, people running errands in the neighboring town are divided from their families, and cars explode on impact. No one can fathom what this barrier is, where it came from, and when — or if — it will go away. Dale Barbara, Iraq vet and now a short-order cook, finds himself teamed with a few intrepid citizens — town newspaper owner Julia Shumway, a physician's assistant at the hospital, a select-woman, and three brave kids. Against them stands Big Jim Rennie, a politician who will stop at nothing — even murder — to hold the reins of power, and his son, who is keeping a horrible secret in a dark pantry. But their main adversary is the Dome itself. Because time isn't just short. It's running out.