'Steve Jobs: The Lost Interview' Coming To Theaters November 16-17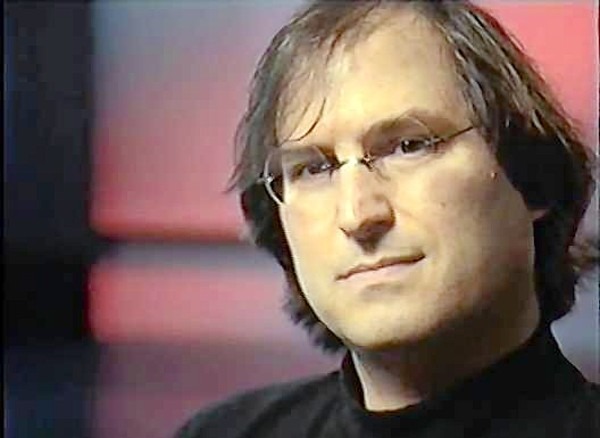 Sometimes death can make a famous person even more famous. When a music artist dies, their album sales go to the top of the charts. When an actor dies, their movies are all rented on Netflix. And when the billionaire CEO of the world's most successful technology company dies, he, apparently, becomes a movie star.
Since the untimely death of Apple founder Steve Jobs in October at the age of 56, interviews and books about the entrepreneur have been in high demand. Now, an unaired 70-minute interview Jobs conduced in 1996 retitled Steve Jobs: The Lost Interview will play in select Landmark Theaters November 16 and 17. Find out more about it and where you can see it after the jump.
The Los Angeles Times broke the news of this film, which is made up of the full interview Jobs did with Robert Cringely for a 1996 miniseries called Triumph of the Nerds: The Rise of Accidental Empires. The show originally aired on PBS but only used 10 minutes of the interview. Some years later, Cringely was preparing a follow up and couldn't find the footage so he dismissed it as lost. What he didn't know was the director of the first miniseries, Paul Sen, had dubbed a VHS tape of the full edit and had it sitting in his house. When Jobs passed away, he dug it up and contacted Cringely.
Cringely then contacted Mark Cuban, the owner of Landmark Theaters and asked if he might want to screen it. Cuban agreed immediately. For $6,000 they made the VHS dub presentable for theatrical projection.
The interview itself took place at a time when Jobs was between Jobs at Apple and, reportedly, he not only rips into that company, but Microsoft, and more.
Steve Jobs: The Lost Interview will play at select Landmark Theaters on November 16 and 17 and some theaters will be playing it for longer. Click here for showtimes and to buy tickets but below is the theater list.
ATLANTA, GA at the Midtown Art Cinema
BALTIMORE, MD at the Harbor East
BERKELEY, CA at the Shattuck Cinemas
BOSTON, MA at the Kendall Square Cinema
CHICAGO, IL at Landmark's Century Centre Cinema
DALLAS, TX at The Magnolia
DENVER, CO at the Esquire Theatre
HOUSTON, TX at the River Oaks Theatre
INDIANAPOLIS, IN at the Keystone Art Cinema
LOS ANGELES, CA at the Regent Theatre
MILWAUKEE, WI at the Oriental Theatre
MINNEAPOLIS, MN at the Lagoon Cinema
NEW YORK, NY at the Sunshine Cinema
PALO ALTO, CA at the Aquarius Theatre
PHILADELPHIA, PA at the Ritz at the Bourse
SAN DIEGO, CA at the Hillcrest Cinemas
SAN FRANCISCO, CA at the Opera Plaza Cinema
SEATTLE, WA at the Metro Cinemas
WASHINGTON, DC at the E Street Cinema