Mike Newell To Direct 'On Chesil Beach' By 'Atonement' Author Ian McEwan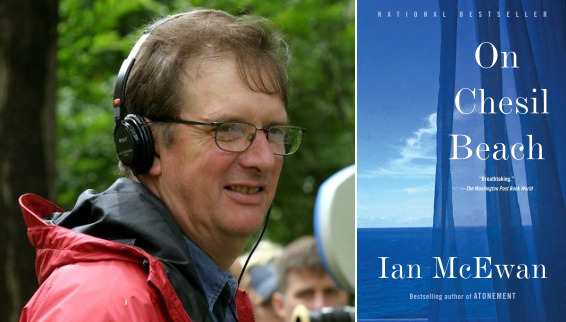 Back when MGM's financial woes put plans for Bond 23 on indefinite hiatus, director Sam Mendes signed on to direct a quick feature titled On Chesil Beach, based on a 2007 novella by Atonement author Ian McEwan. But now that those Bond issues have worked themselves out, Mendes is hard at work on Skyfall, and On Chesil Beach has fallen into the hands of another filmmaker. Mike Newell is now attached to helm the picture, an intimate drama about a young couple on their wedding night. More details after the jump.
Newell has been working steadily for decades, with titles like Four Weddings and a Funeral and Donnie Brasco on his resume, but his biggest recent success was probably 2005's Harry Potter and the Goblet of Fire. Since then, he's directed Love in the Time of Cholera and Prince of Persia: The Sands of Time, both creative disappointments. He's currently filming the Charles Dickens adaptation Great Expectations, with Helena Bonham Carter and Jeremy Irvine.
McEwan's story centers around a young couple, both virgins, as they prepare to consummate their union on their wedding night in 1962. Having grown up in the repressed '50s, neither knows very much about sex; while Edward is understandably nervous, Florence is absolutely dreading their impending encounter. As we learn more about the characters' personalities and histories, it becomes clear how each came to this point.
A lot of McEwan's book is about the things the couple can't or won't express to each other, so ideally, the roles would go to actors who can work with subtlety and restraint. As of last year, Mendes was said to be courting Carey Mulligan and Andrew Garfield for the two leads. Neither is attached to the project at this point, as far as we know, and we've yet to hear whom Newell might be interested in casting.