Info & Teaser For Oscar-Eligible Animated Film 'Wrinkles'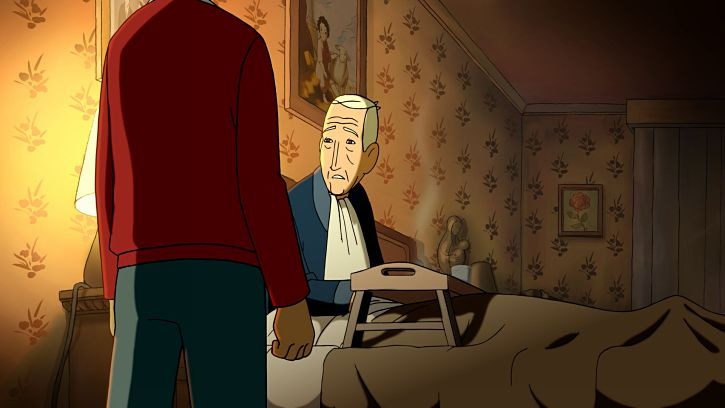 At the end of last week we got the list of eighteen films that are eligible for consideration in the Best Animated Film category at next year's Oscars. Many films on the list were expected entries, but there were a couple unknowns. One of those is Ignacio Ferreras' film Wrinkles, which adapts the graphic novel of the same name by Paco Rosa.
In the event you haven't seen the book, we present below a teaser for the animated film adaptation. There's not much to this teaser, but it will give you a brief idea of the look of the movie, and a suggestion of the storyline.
We don't have any info on US distribution for Wrinkles at this point, but that could change very quickly in the event the film does get an Oscar nod when the nominations are announced on January 24, 2012. Given the crowded field that seems like a longshot, but the real-world subject matter could give Wrinkles more of a chance than some other films.
Based on Paco Roca's comic of the same title (2008 National Comic Prize), Wrinkles is a 2D animated feature-length film for an adult audience. Wrinkles portrays the friendship between Emilio and Miguel, two aged gentlemen shut away in a care home. Recent arrival Emilio, in the early stages of Alzheimer, is helped by Miguel and colleagues to avoid ending up on the feared top floor of the care home, also known as the lost causes or "assisted" floor. Their wild plan infuses their otherwise tedious day-to-day with humor and tenderness, because although for some their lives is coming to an end, for them it is just beginning.
[via Rope of Silicon]