Akiva Goldsman Looking To Tom Hiddleston, Benjamin Walker And Russell Crowe For 'Winter's Tale'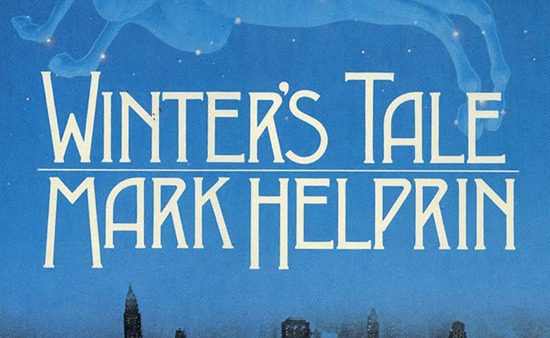 Akiva Goldsman is still working towards the realization of his first effort as a feature film director. For quite some time, the writer/producer has wanted to bring to the screen an adaptation of Mark Helprin's novel Winter's Tale. In February Warner Bros. agreed to make the film, though at the time it looked like the project was going to have to wait until after the shoot for the first feature in the Dark Tower series, which Goldsman is writing and producing.
With The Dark Tower sidelined for the time being, Goldsman is actively working on Winter's Tale. A casting shortlist has emerged, and while the picks aren't final by any means, this will give you an idea of where he's going with the project.
THR says that Russell Crowe, nominated for an Oscar in the Goldsman-penned A Beautiful Mind, is loosely attached to play the villain of the film. That would be Pearly Soames, leader of a criminal gang called the Short Tails.
And this past weekend tests were scheduled for Tom Hiddleston (Thor) and Benjamin Walker (Abraham Lincoln: Vampire Hunter) to play the male lead Peter Lake, an immigrant orphan who falls in with the Short Tails, but quickly falls out again, and spends much of the novel attempting to elude Soames and his gang.
Bella Heathcote (In Time, Dark Shadows), Elizabeth Olsen (Martha Marcy May Marlene), Gabriele Wilde (Three Musketeers) and Sarah Gadon (David Cronenberg films A Dangerous Method and Cosmopolis) are all in the running for the female lead. That's Beverly Penn, a young woman dying of consumption who Peter Lake encounters while trying to rob the mansion in which she is ensconced.
There could be a big sticking point, however: financing. While WB originally gave the film a go-ahead at $75m, THR says that third-party financing could be crucial to the project. Not much of a surprise, given how conservative many studios have become in the past couple years. And while Winter's Tale is a well-known novel with a sizable audience, the film takes place in an alternate, mythic New York City at the turn of the 20th century. It has magic and fantasy, a guardian angel in the form of a white horse, a cloud wall and rainbow bridge and other elements that could challenge both the budget and a novice director.
Since this was announced I guessed the screenplay might focus specifically on the characters and less on the more fantastic elements, but we don't know how Goldsman has focused his script.
New York City is subsumed in arctic winds, dark nights, and white lights, its life unfolds, for it is an extraordinary hive of the imagination, the greatest house ever built, and nothing exists that can check its vitality. One night in winter, Peter Lake—orphan and master-mechanic, attempts to rob a fortress-like mansion on the Upper West Side. Though he thinks the house is empty, the daughter of the house is home. Thus begins the love between Peter Lake, a middle-aged Irish burglar, and Beverly Penn, a young girl who is dying. Peter Lake, a simple, uneducated man who, because of a love which at first he does not fully understand, is driven to stop time and bring back the dead.