Animated 'Harold & Kumar' Series In The Works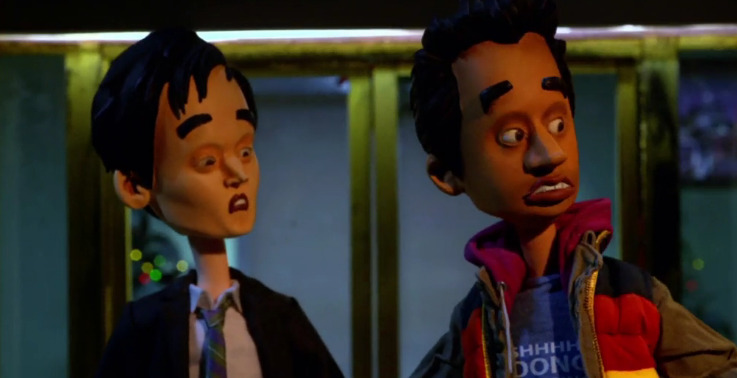 In the seven years since its inception, the Harold & Kumar franchise has only managed to crank out three films — the latest of those being this past weekend's A Very Harold & Kumar 3D Christmas. But if all goes well, we could soon be getting doses of the pothead pair on a much more regular basis.
Lionsgate TV has begun shopping an animated small screen series based on the films, with stars John Cho and Kal Penn attached to voice the main characters and Jon Hurwitz and Hayden Schlossberg (who penned all three of the films and directed the second one) attached to write. More details after the jump.
In an interview with Collider, Schlossberg and Hurwitz spoke about why they wanted to do the show. "What we feel is what works about these movies is the two central characters," said Hurwitz. "It's this sort of multi-cultural odd couple that everyone's grown to know and love." The scribes felt that solid central relationship could translate to a variety of settings, no matter how strange or surreal — which is why they opted to go the animated route.
"[I]t had to be animated because if we did it live-action it would just cost too much per episode with all the surreal crazy things we usually have them do," said Schlossberg. Plus, added Hurwitz, "One of the things that's fun about animation or television in general is we could get it out a little bit faster, so we can be that much more current in terms of what's going on in the world." Not that we should expect to say goodbye to the non-animated, big-screen versions of these characters. "Our goal here is not to end the Harold & Kumar movies," said Schlossberg. "Our hope is that we can continue doing [the show] and continue doing movies."
But what of the movies' other star, Neil Patrick Harris? Schlossberg and Hurwitz say they're hoping to get him involved in the TV show, though as a recurring character rather than a starring one — much like his role in the movies.
More so than most film franchises, Harold & Kumar seems like it'd work well on the small screen. This weekend's A Very Harold & Kumar 3D Christmas proved that the guys have still got it — the film performed well both commercially and critically — and Penn and Cho do indeed have a great onscreen relationship. But what's really got my hopes up is the fact that underneath that thick cloud of marijuana smoke, the films have actually always been pretty sharp. If Schlossberg, Hurwitz, Cho, and Penn can bring that same balance of silliness and smarts to TV, I'd be more than happy to tune in each week.