Relativity's Snow White Finally Gets A Title; Film Described By Director Tarsem Singh As "Sickeningly Kiddie"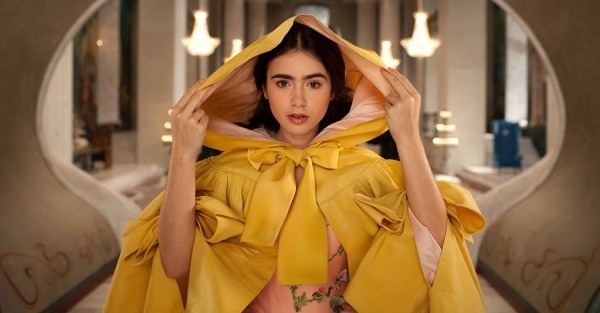 After months and months of being referred to as "Relativity Media's untitled Snow White project," Tarsem Singh's take on the classic fairy tale finally has a title. The name they're going with is Mirror, Mirror, which seems like a pretty obvious pick in retrospect.
Interestingly, the news comes just a few days after director Singh said in an interview that if it were up to him, he'd simply call it Snow. At the time, he said the decision wasn't his to make, and that one of the reasons the movie took so long to get a title had to do with "legal stuff being sorted out." In the same conversation, he described his own film as "sickeningly kiddie" and explained why his interest in creating a children's film isn't so surprising after all. Read more after the jump.
Mirror, Mirror, in contrast, is obviously aimed at kids, with its cartoonishly bright coloring and sugar-sweet imagery — something of a change of pace for the director, whose other notable works include the violent Immortals and the creepy The Cell. What we've seen of Mirror, Mirror so far is probably closest to Singh's 2006 film The Fall, which despite its R rating had a definite childlike slant to it.
For his part, Singh's perfectly happy making a kid-friendly film. "They asked me if I wanted to make it edgy and I said, 'No interest, absolutely no interest,'" Singh told Moviefone recently. "It's a children's movie, but my stuff tends to be polarizing. When it's for children, it's like, sickeningly kiddie, and when it's the other way, it's sickeningly graphic for people. Both are OK for me. It's comme ci comme ça that I'm terrified of."
Starring Lily Collins as the fabled princess, Armie Hammer as the handsome prince, Julia Roberts as the Evil Queen, and Sean Bean as the King, Singh's Mirror, Mirror is slated to hit theaters March 16, 2012 — two and a half months ahead of Rupert Sanders' Snow White and the Huntsman.