Could Rupert Wyatt And Michael Fassbender Team With Warners For 'Londongrad'?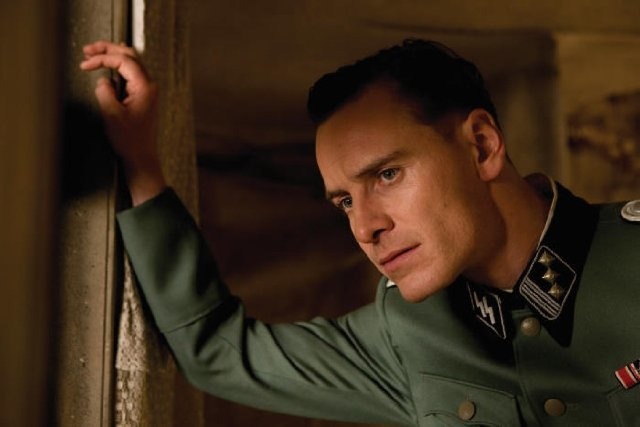 Rupert Wyatt scored this summer with Rise of the Planet of the Apes, and Fox is already moving forward with the development of another Apes film that Wyatt is provisionally set to direct. But that sequel isn't yet written, so Wyatt has a chance to do something else until Fox pulls together a working Apes script.
That something may be Londongrad, a Warner Bros. film about KGB spy Alexander Litvinenko, who was poisoned in 2006 and accused Russian president Vladimir Putin of masterminding the attempt on his life. Furthermore, for a star Warner Bros. is looking to another man who helped Fox this summer: X-Men: First Class star Michael Fassbender.
Deadline announces the possible deal, but doesn't have many more details. There was a point where Mike Newell was going to make the movie (it had the title The Terminal Spy at one point) and the David Scarpa script that Wyatt would work from has been set up at Warner Bros. for almost two years. That script is based on Alan Cowell's book The Terminal Spy: A True Story of Espionage Betrayal and Murder. The long synopsis posted below will give you a good idea of why this story seems ripe for the screen, but also suggests why it might have taken so much time to get there.
The 2006 poisoning of the former KGB agent turned dissident Alexander Litvinenko by radioactive polonium captured the world's imagination. In this less than crystalline account, New York Times London bureau chief Cowell plays up the spy-thriller intrigue. Building Litvinenko almost into a miniseries protagonist—he was [h]usband, father, traitor, whistleblower, son, spy, lover, fugitive—Cowell recaps his career as a KGB functionary and then critic of Russia's postcommunist kleptocracy; his relationship with tycoon Boris Berezovsky; his exile in London's murky Russian expat community and outspoken attacks on Russian President Vladimir Putin, whom he denounced, from his deathbed, as his killer. Cowell's analysis of the crime and the investigation, especially his retracing of the tell-tale trail of polonium, is repetitive and often confusing. He characterizes the murder sometimes as a brazen act of nuclear terrorism intended to restart the Cold War, sometimes as a careful, surreptitious hit. The question of whodunit—Putin? Berezovsky? vengeful KGB veterans? Russian businessmen exposed by Litvinenko's private sleuthing? to protect the Italian prime minister, Romano Prodi, of all people?—flounders inconclusively among competing conspiracy theories. Cowell relishes the mystery of the case, but doesn't dispel it.
The question will be whether or not Wyatt and WB can get Fassbender to do the film, given that he is just about the most popular actor going at the moment, with an uncommon ability to straddle very serious fare (Shame, Hunger) and popcorn material like X-Men and Prometheus. Fassbender is already set to work once more with Shame and Hunger director Steve McQueen on Twelve Years a Slave, and he's got a role in the new Jim Jarmusch film. But neither movie is likely to take up a big chunk of his calendar, so WB might be able to sign him to play Litvinenko.
There's another Litvinenko movie in development, too, as John Sayles recently told The Playlist he was writing a script about spy. Granted, Sayles has done a lot of rewrite work in his time, so there's always the chance that he's done a pass on the Scarpa script that is in use here.