Elijah Wood To Play A 'Maniac'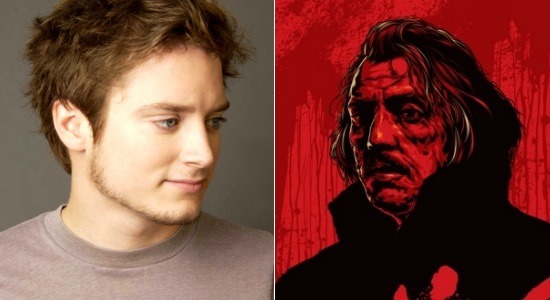 Most people think of Elijah Wood as a sweet and noble character, both because he was the hero of The Lord of the Rings Trilogy but also because he began acting so young. Combining his younger roles with Frodo Baggins seemingly paints a picture of Wood's wheelhouse however, on occasion, he goes the totally opposite way. A film like Sin City comes to mind.
That blood-curdling evil is what director Franck Khalfoun will surely looking for as he's just cast Wood as the lead in his remake of the 1980 cult classic Maniac. The script was written by Alexandre Aja (High Tension, Piranha 3D) and Grégory Levasseur.
Bloody Disgusting first reported the news which was then bolstered by Deadline. The BD report also states that Wood will star opposite Nora Arnezeder as Anna, the object of his affections.Maniac, the original 1980 version, was directed by William Lustig, and centered on a New York City landlord who spends his nights killing women to decorate as mannequins he then pretends are his deceased, highly abusive mother. According to the Deadline article, the new version is mostly like that but with a few new twists:
Wood plays the role of a serial killer who works at a shop that sells antique mannequins. He finds victims on the Internet and stalks them like prey, all the while suffering from hallucinations that throw him back into the past, when he was abused by his own mother. In his twisted mind, he gains a measure of revenge against his mother with each kill.
As much as I enjoy a nice, happy Elijah Wood, when he's a little bit messed up, the character is better for it. Think of this season of Wilfred, much of The Lord of the Rings: The Return of the King and the aforementioned Sin City. Though this is yet another dumb remake, Wood's inclusion is a step in the right direction.
Are you a fan of the original Maniac? What do you think of Wood in the lead role?