Superhero Bits: The Avengers, Wonder Woman, Hulk, The Dark Knight Rises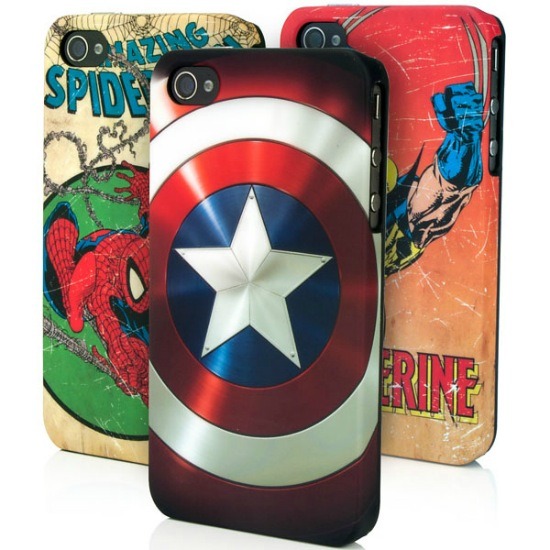 Who is scoring The Avengers? What's the latest speed bump for Spider-Man: Turn Off The Dark? Want to hear an extensive update on the Hulk TV show? Which Goodfellas actor could have played Batman for Tim Burton? And why do the writers of the new Wonder Woman comic book think there hasn't been a movie yet? Has Marvel Comics finally made it into the digital age? Read about this and much more in today's Superhero Bits.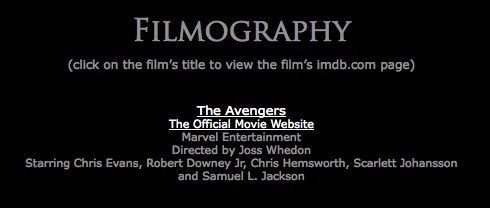 That's a screen shot from Alan Silvestri's official website. He is, officially, scoring The Avengers as per a rumor from a few weeks back. Thanks to Comic Book Movie for the heads up.
Another road bump for Spider-Man: Turn Off The Dark as The Hollywood Reporter has found out the producers are being sued. Uh oh.

As a new iPhone owner I have yet to decide on a case but these are some of the coolest yet. Firebox (via GeekAlerts) has them ready for order. I think the Captain America one is the best.
Being a superhero ain't easy. Just ask Phoenix Jones who was arrested, released and now has been fired from his job according to Movies.com.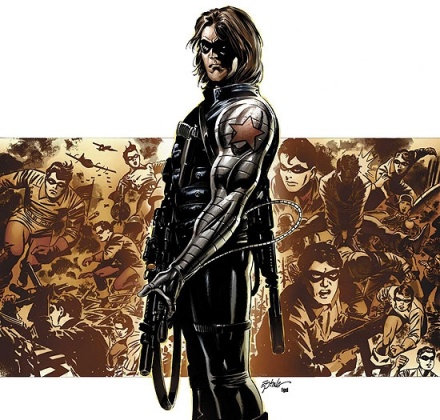 What Culture listed their top 5 potential Captain America: The First Avenger sequel villains. Winter Soldier, aka Bucky Barnes, tops the list.Gizmodo exclusively revealed that Marvel Comics will soon, and finally, start releasing their comics day and date in a digital format the same day as print.
If you have a Marvel TV question, Jeph Loeb is the guy to ask. He talked to Comic Book Resources at New York Comic Con and talked The Avengers, Agent Coulson and got detailed talking about Hulk. Most of that comes in around the 13th minute of this 25+ minute interview.
According to an interview with The Playlist, Ray Liotta said that Tim Burton wanted him to play Batman before Michael Keaton:
When asked whether or not he'd ever auditioned for a superhero movie, Liotta revealed that he once had a unique opportunity to get in on the ground level of a promising – and ultimately hugely successful – superhero franchise. "I remember right after a movie I did, 'Something Wild,' Tim Burton wanted to meet me for Batman. And at that time, I said, 'What are you kidding me? I'm an actor.' But now it's changed; now it's good because if you do that you get other movies."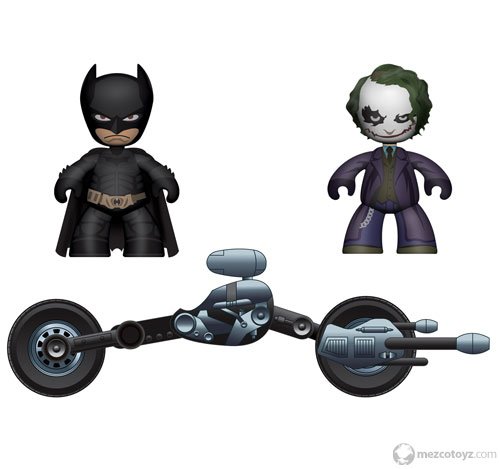 Mezco is making a bunch of Dark Knight themed toys this Spring in anticipation of the new movie including the Tumbler and the Bat-Pod, above. See more photos at CBM.The Los Angeles Times spoke to the writers of the New 52 Wonder Woman comic and asked why they think a Wonder Woman movie hasn't taken flight. Here's a sample of the answer:
I would say that the audience has wanted different things out of a Wonder Woman movie over the years and that the creative side hasn't quite figured out the way go. Wonder Woman presents a thorny question: How are you going to show the premier female superhero to the audience in a way that will satisfy that audience? I think now is the time for a Wonder Woman movie. I think it would be great. I think people's ideas of what a woman can do and the way women heroes can be presented is much broader. You think back to the old TV show, it was pretty campy, but it was the '70s. The thing is Lynda Carter never made fun of Wonder Woman, which was great and it's one of the reasons the show really inspired a lot of people to fall in love with Wonder Woman. She did it with a straight face and one of the things we want to do is sort of present this no-nonsense woman warrior. That's not to say she isn't compassionate, she's just ready to get down to business.
THE FINAL BIT IS A SPOILER FOR THE DARK KNIGHT RISES...IF YOU HAVEN'T SEEN THE BATWING YET.
Due to the amount of graphics and images included in Superhero Bits, we have to split this post over TWO pages. Click the link above to continue to the second page of Superhero Bits.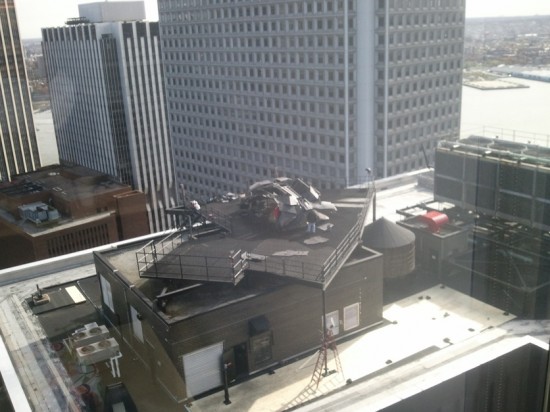 Movies.com posted this very unique look at the Batwing on top of a building during filming of The Dark Knight Rises.