Rodrigo Blaas' Short 'Alma' Getting Feature Length Treatment With Producer Guillermo Del Toro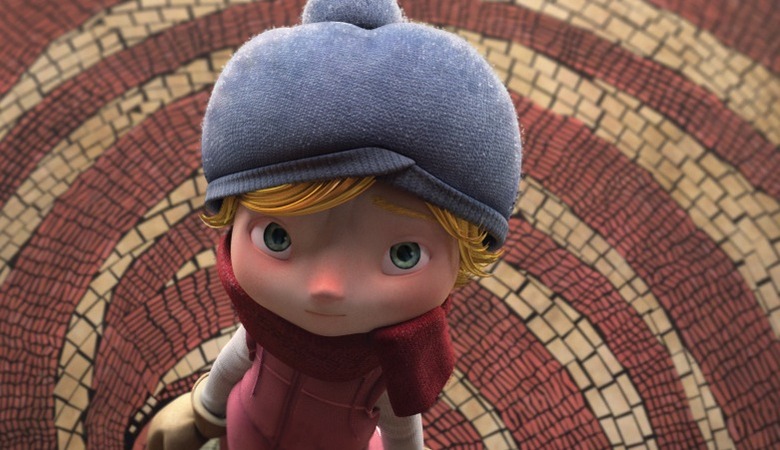 After the critical and commercial successes of Puss in Boots and Kung Fu Panda 2, producer Guillermo del Toro is preparing to team up with DreamWorks Animation once more. Del Toro is slated to exec produce a new animated feature titled Alma, about a little girl drawn into creepy toy store. Though the imagery is plenty sweet — as you can see in the header image, the titular character is just plain adorable — there's also an underlying spookiness to the premise that could be a great fit for del Toro's sensibility.
Former Pixar animator Rodrigo Blaas is set to helm the movie, which is based on his own short film of the same title, while Sunshine Cleaning writer Megan Holley has been tapped to pen the script. More details after the jump.
I found the short to be a bit chilling but not outright scary; it doesn't really strike me as something unsuitable for kids. But according to an anonymous "person familiar with the project" who spoke with the LA Times (via Thompson on Hollywood), DreamWorks will aim for something "a lot more family oriented" than the short in hopes of creating a Puss in Boots-sized hit. As he did with that film, del Toro will contribute "key notes and feedback" on Alma.
Alma will mark Blaas' debut as a feature director, but he has helped animate several of Pixar's beloved films, including Finding Nemo, WALL*E, Up, and the upcoming short La Luna — whose lead character bears a passing resemblance to Alma. Holley's only got one produced screenplay to her name (the aforementioned Sunshine Cleaning) but has a strong reputation within the industry; she landed on Variety's 10 Screenwriters to Watch list in 2005.
[via almashortfilm.com]