Casting Bits: Keira Knightley Approached For 'Akira', Gary Oldman Wanted For 'Arthur & Lancelot', Holly Hunter And Elisabeth Moss In Jane Campion Miniseries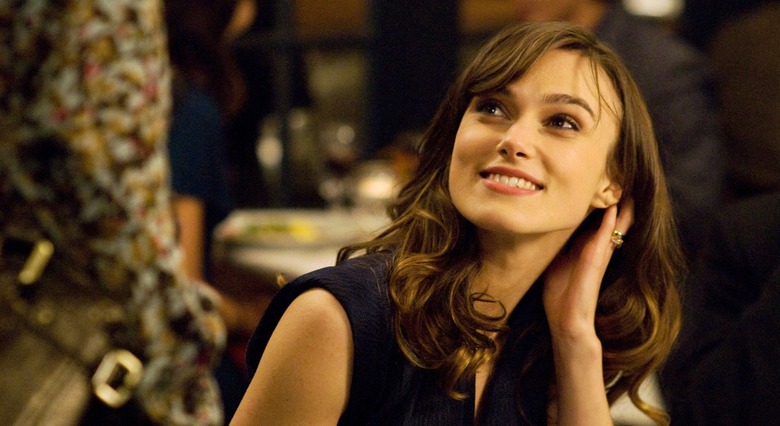 As Garrett Hedlund continues his negotiations over the lead role of Kaneda in Warner Bros.' Akira remake, the studio and director Jaume Collet-Serra are wasting no time filling in the other roles as well. Buried in one report about Hedlund starring in the film was a tidbit about Keira Knightley being approached for the project. Though her possible role has not been revealed, I'm guessing she's up for the part of Kaneda's love interest Kei, member of an underground rebel group.
Knightley's involvement is far from a done deal at this point, as she's yet to enter talks. Helena Bonham Carter and Gary Oldman, who were also given offers last month, apparently aren't any farther along in the process either. Still, the fact that they've been approached at all suggests the filmmakers are hoping for a certain caliber of talent for the movie. (Not to mention a certain level of British-ness.) Knightley and Bonham Carter have both been nominated for Oscars in the past, and while Oldman has somehow escaped that honor, it's not for lack of deserving. [The Hollywood Reporter via The Playlist]
After the jump, another potential project for Gary Oldman, while Jane Campion gets Holly Hunter, Elisabeth Moss, Peter Mullan, and David Wenham to sign on for her latest.
Joel Kinnaman (The Killing) landed the part of Lancelot last week, but the role of Arthur has yet to be cast. Game of Thrones' Kit Harrington has emerged as one strong possibility, but the studio is still preparing to test actors for the character. [Deadline]
Holly Hunter, Elisabeth Moss, David Wenham, and Peter Mullan are lined up to star in Top of the Lake, a BBC Two miniseries directed by Jane Campion. Hunter has worked with Campion previously, winning a Best Actress Oscar for her turn in Campion's The Piano.
Set in a remote area of New Zealand, Top of the Lake centers around the mysterious disappearance of a pregnant 12-year-old named Tui. Moss will play Robin Griffin, the detective tasked with finding the missing girl. Mullan will co-star as Tui's father, a local drug lord, while Hunter will play the leader of a local women's camp. Shooting is slated to begin February in Campion's native New Zealand. [Deadline]