Jennifer Lopez To Produce Live Action 'Where In The World Is Carmen Sandiego?' Movie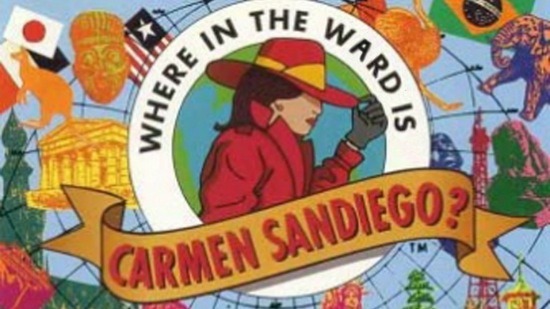 Walden Media, the team behind The Chronicles of Narnia series, has just purchased the rights to Where In The World Is Carmen Sandiego? Jennifer Lopez is attached, and though she seems perfect for the lead role, she's reportedly only going to produce. The hope is that the film, based on a series of geography games that were adapted into a popular Nineties game show and later an animated cartoon, turns into a family adventure along the lines of National Treasure. Read more about the deal and listen to one of the best theme songs in television history after the jump.
First of all, a personal note. The movie better have this song in it. I just want to get that out of the way. (And, if you can find a version from the actual show and post link in the comments, I'll give you credit up here. I was unsuccessful.) Do it, Rockapella!
Okay, back to the story.
Deadline broke the news of this deal and report the following as the logline:
When the ACME agency's greatest detective Carmen Sandiego becomes the world's greatest thief, it's up to her former partner to follow her clues and track her down. Their cat and mouse game leads the partner to confront a greater mystery: is Carmen really a thief or a hero?
Though the property is primarily used as a tool to teach geography and problem solving skills, its blend of mystery and problem solving in a world of international crime seems totally ripe for a film version. In fact, it was option backed in the early Nineties as a possible starring vehicle for Sandra Bullock, but never got off the ground.
Where in the World is Carmen Sandiego? is a show that I associate very closely with my childhood. I think it has great potential for a movie and Walden Media has done some very good family adaptations. If they go all in with this, it has unlimited potential for success.
Were you fans of the show or games? Do you have any attachment to this property? Who do you think could play Carmen? And most importantly, just where in the world is Carmen Sandiego?