'Wanderlust' Trailer - Paul Rudd And Jennifer Aniston Take A Trip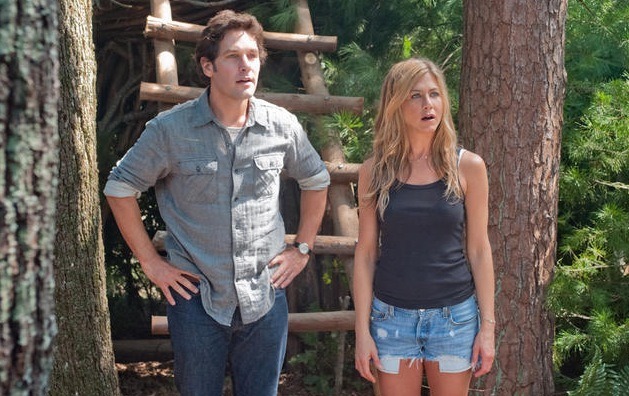 The answer is "yes," Paul Rudd and Jennifer Aniston have been in a movie together before. It's called The Object of My Affection, which was released in 1998. The reason you kind of remembered it existed is that it's forgettable.
Wanderlust doesn't look forgettable at all. This film is directed by David Wain (Role Models, Wet Hot American Summer) and features the actors on a life affirming journey out of New York City eventually ending up at a very laid back commune filled with colorful characters played by Malin Akerman, Justin Theroux, Joe Lo Truglio and Alan Alda.
Does it sound cheesy? The answer, again, is "yes." But this first trailer really makes the film look like it'll rise above that. Check it out after the jump.
Thanks to Yahoo Movies for the trailer.
If you're like me, the initial cast and description of the film left you feeling skeptical. However, after watching the trailer and seeing the tone, you might be intrigued and slightly excited. I love that.
Wanderlust is scheduled for release on February 24. Here's the plot description:
George and Linda are an overextended, stressed out Manhattan couple. After George is downsized out of his job, they find themselves with only one option: to move in with George's awful brother in Atlanta.
On the way there, George and Linda stumble upon Elysium, an idyllic community populated by colorful characters who embrace a different way of looking at things. Money? It can't buy happiness. Careers? Who needs them? Clothes? Only if you want them.
Is Elysium the fresh start George and Linda need? Or will the change of perspective cause more problems than it solves?
Thoughts?