Garrett Hedlund In Talks For 'Akira' [Updated]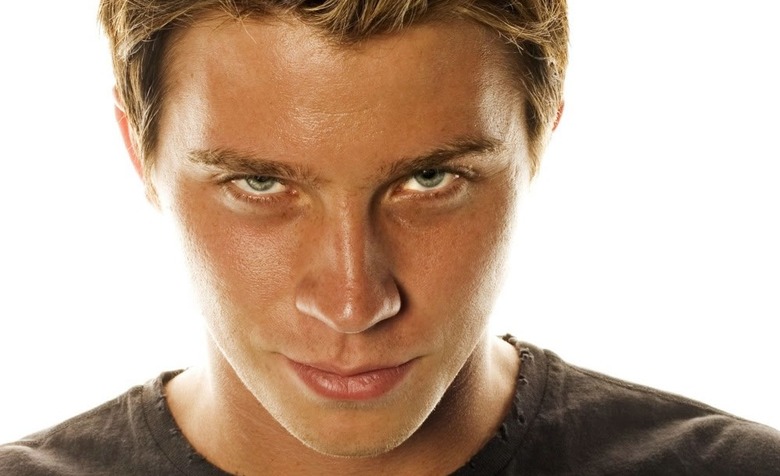 [UPDATE: Variety has just confirmed that Garrett Hedlund is in negotiations to star as Kaneda in Jaume Collet-Serra's Akira. Original story follows.]
Speculation on who would be cast in the lead character of Kaneda has abounded just as long as reports of a live-action American remake of Akira have been floating around, with Keanu Reeves, Brad Pitt, Leonardo DiCaprio, and James Franco among the names who've been rumored over the past few years. But as the film has inched closer to reality, with Warner Bros. giving the green light to the Jaume Collet-Serra-helmed incarnation last month, Tron: Legacy's Garrett Hedlund emerged as the frontrunner to star in the film. Now a new report says he's just received a formal offer for the role. More details after the jump.
While Hedlund's talents aren't exactly on par with Oldman's or Bonham Carter's, he's become very well-known in a very short time thanks in a large part to his starring turn in 2010's Tron sequel. Hedlund's only made one feature since then — Walter Salles' On the Road, which has yet to hit theaters — but he's been up for a number of high-profile parts including the lead in The Bourne Legacy. Hedlund's other previous jobs are a surprisingly eclectic mix, with films like Friday Night Lights, Eragon, Georgia Rule, and Country Strong.
The original, Japanese version of Akira from 1988 is considered one of the all-time classics of animated film. Based on a manga series that debuted in 1982, the futuristic sci-fi tale revolves around two teenage boys, Kaneda and Tetsuo. When Tetsuo is discovered to have destructive psychokinetic abilities, Kaneda must find him and stop him from unleashing the powerful young esper Akira and thus destroying the city. Collet-Serra's remake shifts the setting from neo-Tokyo to neo-Manhattan, though apparently the characters are keeping their Japanese names. (This despite the cast being all Caucasian so far, as Twitch points out.)
Shooting on the new Akira is slated to start in late February or early March.