'Bond 23' Officially Titled 'Skyfall', Character And Plot Details Revealed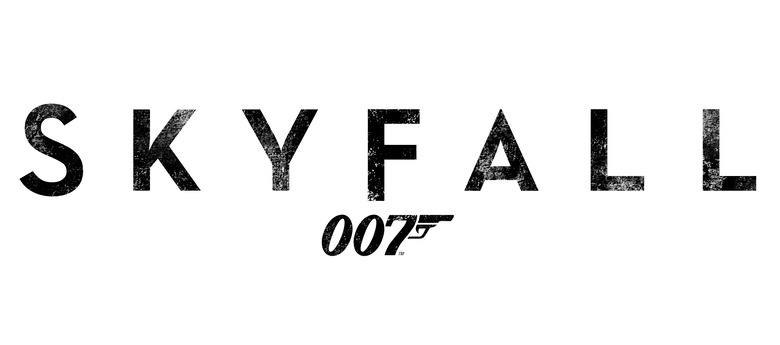 After months — years, really — of rumors about the next James Bond film, it's nice to finally have some actual facts to sink our teeth into. As shooting on the film began today, director Sam Mendes, his producers, and several of his stars held a press conference giving away some tidibts about the film we've been referring to as Bond 23. Among the things we've learned: the actual title of the film, which characters some of the actors will be playing, and a basic concept of the plot. More details after the jump.
We also learned that Javier Bardem would indeed be playing the villain, as he's said in the past, though we still don't know much else about his character. Naomie Harris will play a field agent named Eve — not Moneypenny as previous reports suggested, unless there's some sort of plot twist we don't know about yet — while Bérénice Marlohe will play a "glamorous, enigmatic character called Severin." Dame Judi Dench and — obviously — Daniel Craig are set to reprise their parts from the previous films; Ben Whishaw, Ralph Fiennes, and Albert Finney will also appear in Skyfall, but the exact nature of their roles have not been revealed.
The cast and crew also got to work debunking some of the less than accurate stories that had been floating around. Wilson denied that the budget had been slashed by $100 million, as some tabloids had been reporting. "We're in the same budget range as the last film. We haven't had to change anything in the script. In fact, we keep adding things – everything is going to be just as it was," he said. Meanwhile, Mendes promised plenty of big action setpieces, in contrast to rumors that he'd be doing a more serious, less action-oriented take on the franchise. "The action needs to be balanced with the drama," he said. "There will be plenty of surprises." In typical Bond style, Skyfall will shoot all over the world, on location in London, Scotland, Shanghai, and Istanbul.
Of course, several things about the project remain up in the air — including the question of which musician will get to provide the all-important theme song. Despite speculation that Adele could be tapped for the gig, Broccoli would only say that "We've been considering various people for the theme tune." (And with Adele's recent need for surgery, it seems too soon to assume that she'll be back to work in time to do a song, even if the production called upon her to do so.)
Skyfall will hit October 26, 2012 in the U.K. and November 9, 2012 in the U.S.
[Additional sources: Deadline, Screen Rant, The Playlist]