'Once' Helmer John Carney To Direct Steve Carell In 'Dogs Of Babel'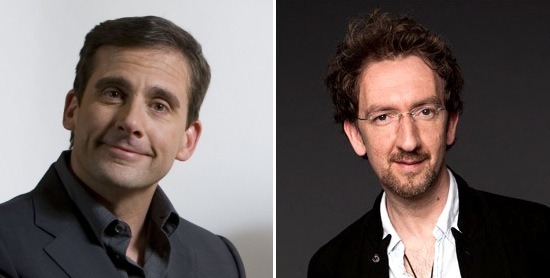 Steve Carell has been slowly transitioning toward more dramatic roles ever since he quit The Office to focus on his rising film career, but some of his choices have sounded a bit questionable, at least on paper. One of the stranger ones he's been attached to is the lead in The Dogs of Babel, an adaptation of Carolyn Parkhurst's debut novel.
The premise of the story — a grieving man tries to teach his dog to speak — is so aggressively quirky that it's easy to see how the film could veer away from heartfelt toward silly or schmaltzy. So it's something of a relief to hear that Mandate Pictures has tapped a guy who may actually be able to pull off that tough balancing act: Once director John Carney. More details after the jump.
Parkhurst's book revolves around linguistics professor Paul Iverson (Carell), who finds his wife Lexy dead in their backyard on one tragic day. Though police indicate that her death was an accident, Paul wonders if it was a suicide and sets about trying to find out what really happened to her. To that end, he tries to teach their dog Lorelei, the only witness to the event, how to talk.
Carney strikes me as a pretty great choice to direct this tonally tricky tale, since one of the great pleasures of Once was how delicately balanced it was. That film hit the perfect sweet spot between moving and manipulative, with characters that were a little bit offbeat without being too in-your-face about it. If Carney can bring some of those instincts to Dogs of Babel, the movie could wind up being a winner yet.