New Synopsis Revealed For Nicolas Winding Refn's 'Only God Forgives'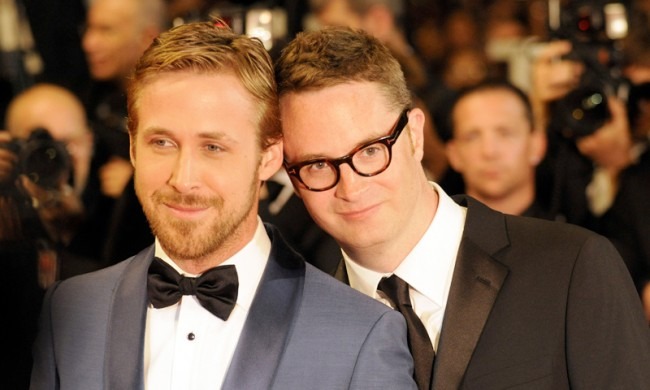 After Drive opened, director Nicolas Winding Refn got right back to work on a new movie with Drive star Ryan Gosling. Their second project together is the Thai-set western Only God Forgives, which pushed from a late 2011 shoot to early 2012.
The movie is one of many trying to score distribution sales at the American Film Market, which means that there is also some new info to be had. The short take on the movie is this: "Only God Forgives is a fast, powerful, high-profile, action and violent revenge story with Ryan Gosling and Kristin Scott Thomas, never seen before, as a merciless and terrifying mafia godmother."
There's more info to be had, after the break.
Collider got hold of this synopsis today at AFM:
Julian, an Englishman living in Bangkok, is a respected figure in the criminal underworld.  He and his brother Billy run a Thai boxing club which is in fact a front for smuggling drugs to London.  When Billy is murdered, their mother Jenna arrives from London to bring back the body.  Jenna is herself the head of a powerful criminal organization and is used to getting exactly what she wants.  She sets out to settle the score along a bloody path of rage, betrayal, and vengeance, hurtling toward an ultimate confrontation and the possibility of redemption.
Compare that to the last released one, which was:
Julian is on the run from the British police. He runs a Thai Boxing club in Bangkok which is a front for a drugs smuggling operation. He is well respected within the criminal underworld, but deep in his heart he feels that his life is lacking something. He meets a retired cop, The Angel of Vengeance, and finds out that he has to confront his mother.
So Kristin Scott Thomas plays Jenna, and the first synopsis above almost makes me think she'll be fighting in the movie, which would be quite a thing to see. Luke Evans was originally cast in the picture, but I believe he's out, the better to play Bard the Bowman in The Hobbit. (Collider thinks he's still on board, but doesn't provide info from the production company supporting that.) If he's still in the picture, it seems evident that he and Gosling might play the brothers, but I think there is still more to be revealed about this one.
If things go well, Refn and Gosling will shoot Only God Forgives, then get to work on Logan's Run. Gosling has also recently shot The Place Beyond the Pines and Gangster Squad. He was just announced as being part of the fourth of Terrence Malick's upcoming films, The Knight of Cups, too. Luke Evans has Immortals hitting next week, and The Three Musketeers lingering on some screens; he's also in the Edgar Allan Poe movie The Raven with John Cusack.