'Dead Man Down' Brings Together Colin Farrell, Noomi Rapace And Original 'Dragon Tattoo' Director Niels Arden Oplev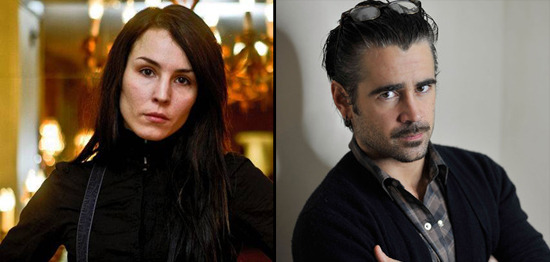 Here's another project announced at the American Film Market this week: Dead Man Down is an action thriller that will see Noomi Rapace working again with her The Girl With the Dragon Tattoo director Niels Arden Oplev. Colin Farrell is signing on as well, for a film that is being sold as a "thrilling tale of vengeance."
Deadline gives up the core details:
[Colin Farrell is] Victor, right hand man to an underground crime lord in New York City who is seduced and blackmailed by Beatrice (Rapace), a crime victim seeking retribution. Their intense chemistry leads them spiraling into payback delivered in violent catharsis. DEAD MAN DOWN, a powerful action thriller and portrait of two people caught in the crosshairs of revenge, is scheduled to start shooting in early 2012.
This film is fully financed, by IM Global, so it should be good to go for that early '12 shoot, so long as distribution is sold for some territories this week at the AFM.
The film is written by J.H. Wyman (Fringe, The Mexican) who will also produce alongside Neal H. Moritz. (The latter also just finished Total Recall, which also stars Farrell and could provide a link to how the actor ended up in Dead Man Down.)
Noomi Rapace has been cast in a couple of huge studio movies in the wake of the success of The Girl With the Dragon Tattoo: she'll be seen in Sherlock Holmes: A Game of Shadows next month, and then in Ridley Scott's Prometheus next year. And she's got a boxing biopic tentatively booked with Catherine Hardwicke, too.
After a couple of relatively quiet years Colin Farrell was all over the place this year with London Boulevard, Fright Night and Horrible Bosses. He just shot the aforementioned Total Recall with director Len Wiseman and is prepping to do Seven Psychopaths with his In Bruges director Martin McDonagh.
Niels Arden Oplev was set to direct the Zack Snyder-produced The Last Photograph but moved on, and was last reported as directing Game Theory for Summit. It seems as if Dead Man Down will take priority, however.