Amanda Seyfried And Peter Sarsgaard In Talks For Porn Biopic 'Lovelace'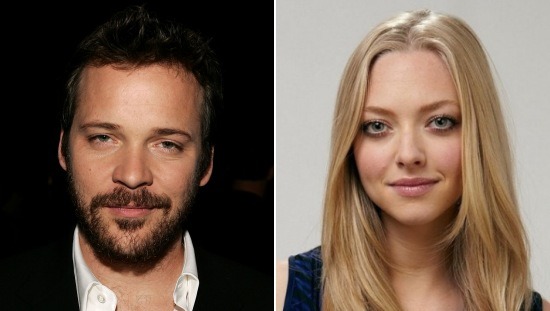 In true Hollywood fashion, after years of no biopics about Linda Lovelace, there are now two separate films in the works about the adult film star. We've known for months that Malin Akerman would be toplining Matthew Wilder's take on the story, titled Inferno, and now Amanda Seyfried has entered negotiations to fill the role in Rob Epstein and Jeffrey Friedman's competing version, called Lovelace. Also considering the project is Peter Sarsgaard, who is in early talks to play Lovelace's abusive pornographer husband Chuck Traynor. More details after the jump.
If Seyfried and Sarsgaard sign on, they'll be replacing Kate Hudson and James Franco, who were attached to the film until Hudson became pregnant. Olivia Wilde was also circling the starring role at one point, but has apparently moved on.
Seyfried most recently appeared in Andrew Niccol's In Time with Justin Timberlake, and will next star in Heitor Dhalia's Gone. In addition, she's just wrapped Justin Zackham's The Wedding. Sarsgaard's most recent role was as villain Hector Hammond in this summer's Green Lantern.
Variety reports that Lovelace will go into production in January, the same time that Inferno begins shooting. The latter stars Matt Dillon as Traynor opposite Akerman, with supporting performances by Paz de la Huerta and Sasha Grey. (In case you were wondering, Inferno is the one Lindsay Lohan was involved with before her well-publicized troubles led to Wilder firing her.)