James Franco Joins Harmony Korine's 'Spring Breakers;' Emma Roberts May Sign On, Too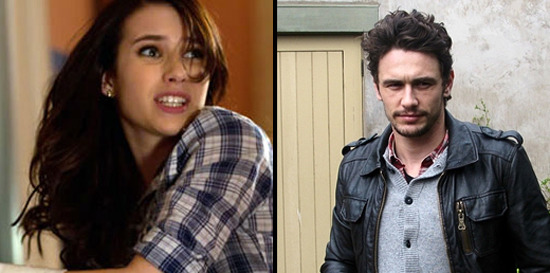 From anyone but Harmony Korine, known for scripting Kids and directing Gummo, Julien Donkey-Boy, and Trash Humpers, the plot for Spring Breakers would sound like a wild piece of material. For Korine, it almost sounds like a family film. The story follows four late-teen girls who rob a restaurant in order to finance a spring break trip, and end up enlisted to kill the rival of their drug dealer.
Now Emma Roberts is in talks to play one of the four girls, and James Franco is attached to play the dealer.
Variety describes the plot:
[Spring Breakers] follows four college-aged girls who rob a fast food restaurant to afford spring break in Florida, only to get arrested upon their arrival... Alien, a rapping drug and arms dealer, bails them out and entices them to kill his arch-rival, a murderer who is appropriately named Arch.
I can see this turning into quite a scary piece of work, but on the surface it sounds so mainstream in relation to the rest of Harmony Korine's movies.
Emma Roberts would be "Candy, a Southern brunette who feeds off danger." The film will shoot in Florida during the state's famed spring break beach party period, with Franco expected to get his scenes out of the way over a two-week stint.
Franco scored a hit this summer with Rise of the Planet of the Apes and is shooting Sam Raimi's Oz: The Great and Powerful right now. He's got a few indies lined up for release, too: Maladies, The Stare and the real-world porn biz flick Cherry. He's got more possible future project than we can count.
Emma Roberts just shot Celeste and Jesse Forever as a follow-up to Scream 4.
This will be Korine's first feature since Trash Humpers in 2009. He has done a handful of music videos and short films since then, including the short Snowballs, for which we recently premiered posters.