'The Innkeepers' Trailer And Poster: More Measured Horror From Ti West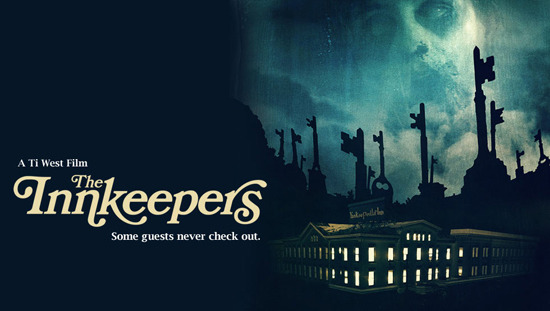 There is a definite echo of The Shining in this trailer for The Innkeepers, a film which comes to us from The House of the Devil director Ti West. I was a big House of the Devil fan, though I understand why the movie's very deliberate pace wasn't everyone's cup of tea.
That deliberate pace seems to be a factor here, too, based on early reviews, but this trailer suggests that there are some good scares in the story of a couple hotel owners who take advantage of the failing status of their business to investigate stories of ghosts haunting the halls. Check the trailer below.
When covering the film in anticipation of Fantastic Fest, Germain said, "A deliberate pace slightly handicaps the scares, interesting story and awesome ending but Innkeepers is a great example of someone trying something fun and new in the scare genre." I can see how that might be the case, but I think the promise of that something new, and a few scares to boot, is a lot more appealing than anything else, and overrides concerns about handicaps from the pace.
The Innkeepers opens on February 3 in theaters, but will hit iTunes (and possibly other digital and VOD services) on December 30.
After over one hundred years of service, The Yankee Pedlar Inn is shutting its doors for good. The last remaining employees -Claire and Luke – are determined to uncover proof of what many believe to be one of New England's most haunted hotels. As the Inn's final days draw near, odd guests check in as the pair of minimum wage "ghost hunters" begin to experience strange and alarming events that may ultimately cause them to be mere footnotes in the hotel's long unexplained history.