Casting Bits: Michael Caine In 'Now You See Me;' Olivia Wilde & Steve Buscemi In 'Burt Wonderstone;' Possible Choices For 'Riddick'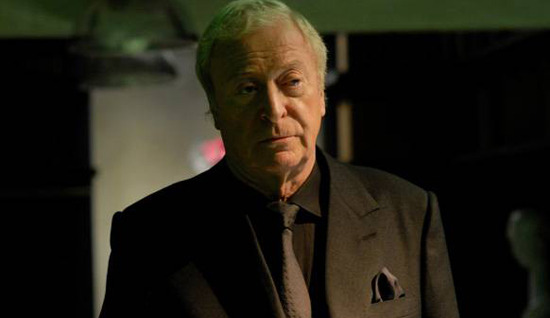 Louis Leterrier's magician heist movie Now You See Me keeps getting better. The movie features a story about a group of illusionists who rob banks during their performances, and then give at least some of the proceeds out to the audience, even as the FBI is hot on their tail.
The cast already includes Mark Ruffalo, Jesse Eisenberg, Morgan Freeman, Isla Fisher, Melanie Laurent, Woody Harrelson and Dave Franco, and now Michael Caine has signed on to play Arthur Tressler, the sponsor of the illusionists. The film will be released on January 18, 2013, and unless we see a trailer that looks simply horrible, Now You See Me will be high on our list of anticipated popcorn movies until that date arrives. [Moviehole]
After the break, Olivia Wilde and Steve Buscemi join the cast of another magician film, Burt Wonderstone, while Vin Diesel and David Twohy continue to try and perfect the magic trick of getting a third Riddick film made.
Burt Wonderstone is a comedy in which Steve Carell plays a failing magician who has to deal with a more aggressive rival. Or, more specifically, per THR,
The project is set in the world of rival Las Vegas magicians. Carell is a more traditional magic man who is dethroned by a hipper illusionist doing dangerous tricks and breaks up with his partner then must find a way to rediscover his love for magic.
Olivia Wilde is now in talks to play Carell's partner in love and business, while Steve Buscemi is in talks to play "Carell's longtime friend and partner who quits the act." Also in the cast are Jim Carrey and James Gandolfini. Like Now You See Me, Burt Wonderstone is scheduled for a January 2012 shoot. Don Scardino will direct.
Finally, there is a set of rumored offers out to actors for Riddick, the third film featuring Vin Diesel's character of the same name. David Twohy wrote and is set to direct, with Diesel returning and Karl Urban set for a role in the R-rated sequel to The Chronicles of Riddick. Bloody Disgusting says Katee Sackhoff has been offered the role of Dahl, "a Nordic merc tracking Riddick;" Andreas Apergis has been offered Krone, "commander of the dark theocracy;" and Bokeem Woodbine and Dave Bautista have been offered unnamed roles.
Trouble is, TMZ says that production in Montreal has been shut down because One Race Films — Diesel's Company — hasn't paid its bills at the Montreal studio where the film is set to shoot. We don't know what the full story is — are cash troubles really hampering the production or is this some public ploy to work out some financial wrangling that should have stayed behind the scenes?