TV Bits: 'In Living Color' Returns, 'American Horror Story' Renewed, Jim Gaffigan Coming To TV, Charlie Sheen Returning And More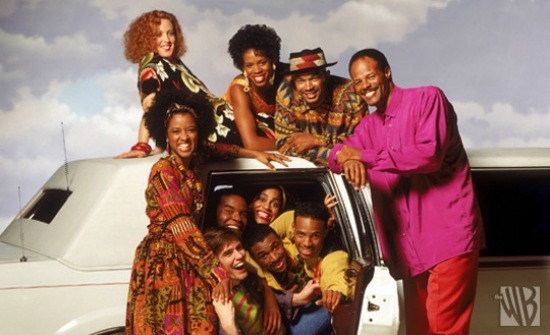 When you're too lazy to go to the movies and all your DVDs look boring, what's the next step? Most likely the TV and, without further ado, here's a bunch of TV news that's broken over the past few days:
Fox is rebooting their hit 1990s sketch comedy show In Living Color.
FX's hit series American Horror Story has just been renewed for a second season.
NBC recently purchased a show written by and starring comedian Jim Gaffigan.
Charlie Sheen will return to TV next summer with his new show Anger Management.
Bridesmaids star Chris O'Dowd has a new show called Big Men picked up by NBC.
Fox has ordered up more episodes of the animated comedy Bob's Burgers.
Awake, starring Jason Isaacs, has shut down production to overhaul the remaining scripts.
Read more about all of this after the break.
If you grew up in the Nineties, part of your cultural experience most likely revolved around the Fox sketch comedy show In Living Color. Not only did it break a slew of A-list stars like Jim Carrey, Jennifer Lopez, Jamie Foxx and Damon Wayans, it created just as many memorable characters such as Homey the Clown, Wanda, Fire Marshall Bill and more. Deadline reports that Fox will air two half hour specials mid-season to celebrate the network's 25th anniversary and, if they're successful, it could come back as a regular show. Keenan Ivory Wayans, who originally created the show, will return as host and executive producer.
American Horror Story is only four episodes old but it's already been on the cover on Entertainment Weekly and has now, fittingly on Halloween, been picked up for a 13 episode second season according to TV Line. The show is on pace to be the highest rated first season show in FX history.
Following in the footsteps of many other successful stand up comedians before him, Jim Gaffigan has just sold a single camera sitcom idea to NBC. According to Deadline, "Gaffigan will write and star in the project based on his life as a lazy man, married to a strong woman, raising 4 children in a 2 bedroom apartment in New York City."
Next Summer, Charlie Sheen will come back to TV in a series he's executive production based on the Adam Sandler/Jack Nicholson film Anger Management. FX has ordered 10 episodes of the show with Sheen as the star. He'll also have a big ownership stake in the series which could, if it's successful, be very lucrative according to a pre-negotiated syndication deal. Head over to Entertainment Weekly to read more about the show and deal.
Chris O'Dowd is using his Bridesmaids clout for very good things. He's got a part in the new Judd Apatow film and a sitcom idea of his, called Big Men, inspired a bidding war between the networks with NBC eventually winning the day. According to Deadline, "it revolves around a group of men who meet at a weight loss clinic" and O'Dowd will write the pilot and executive produce along with his friends, Joe Port and Joe Wiseman.
I don't know anyone who watched the first season of Bob's Burgers but that apparently puts me in the minority because Fox has just upped it's episode order for the already announced second season from 13 to 22. Thanks to Variety for the info.
Finally, a show that is actually in production already, Awake, has been halted due to script issues. The show stars Jason Isaacs as a man who lives in two realities after surviving a car accident: one where only his wife lived and another where only his son lived. Due to the complexity of the story, after five episodes Deadline reports the writers needed some time to catch up, and they can have that because the show doesn't have an air date yet.