Page 2: Special Halloween Costume And Pumpkin Carving Edition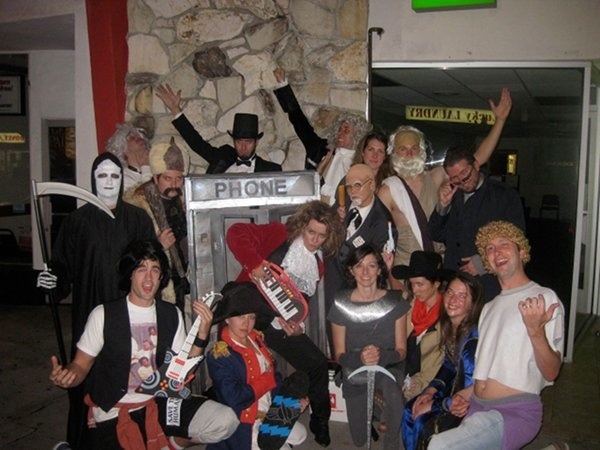 What is Page 2? Page 2 is a compilation of stories and news tidbits, which for whatever reason, didn't make the front page of /Film. After the jump we've included 56 different items, fun images, videos, casting tidbits, articles of interest and more. It's like a mystery grab bag of movie web related goodness. If you have any interesting items that we might've missed that you think should go in /Film's Page 2 – email us!
Header Photo: Bill and Ted halloween costume party.
To celebrate Halloween, Chris Annyas created a collection of 1980s Horror movie poster logos.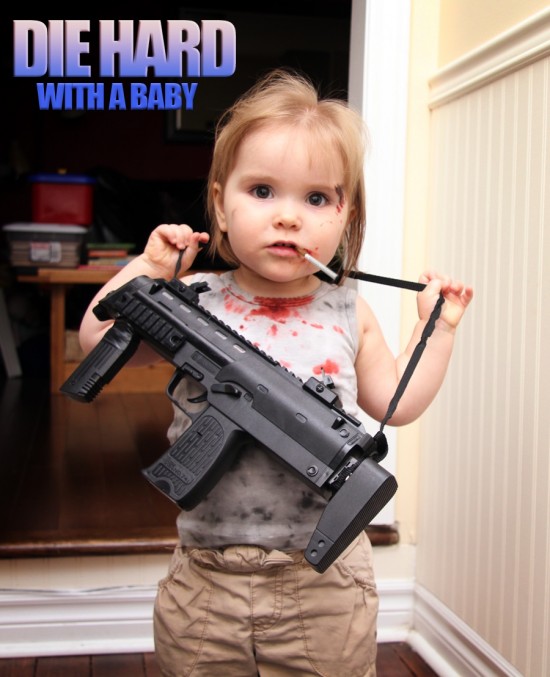 /Film reader Travis H sent in this photo of his son's Die Hard's halloween costume.
KipMooney lists The Best Horror Films You Haven't Seen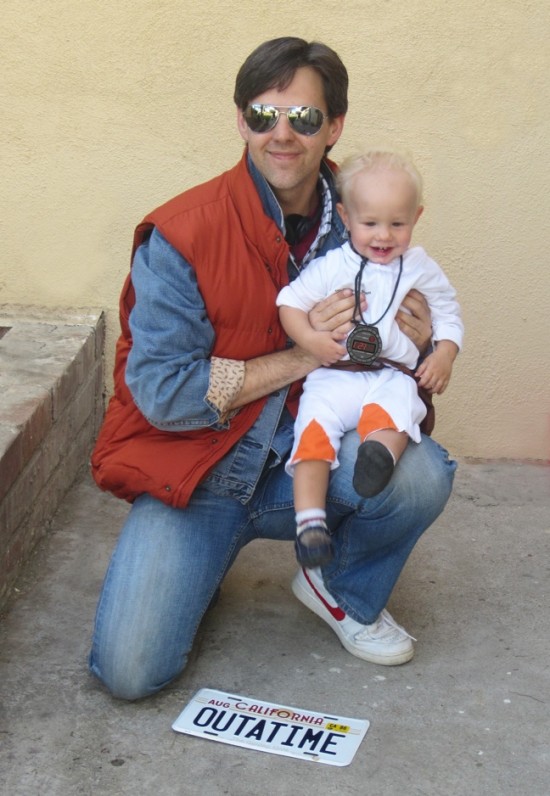 /Film reader Brian L in his Back to the Future halloween costume.
Moviepool lists A Non-Horror Fans' Guide to Halloween Movies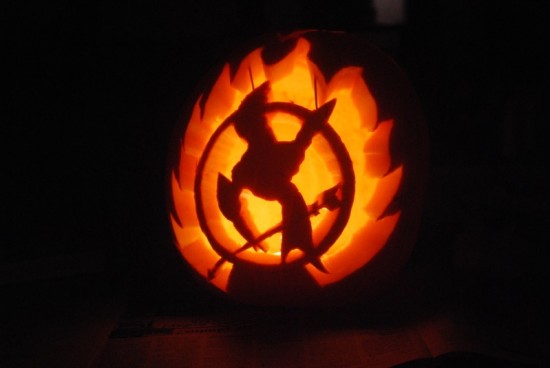 The Hunger Games pumpkin carvingShootingTheScript lists Scared Silly: Top 31 Horror Comedies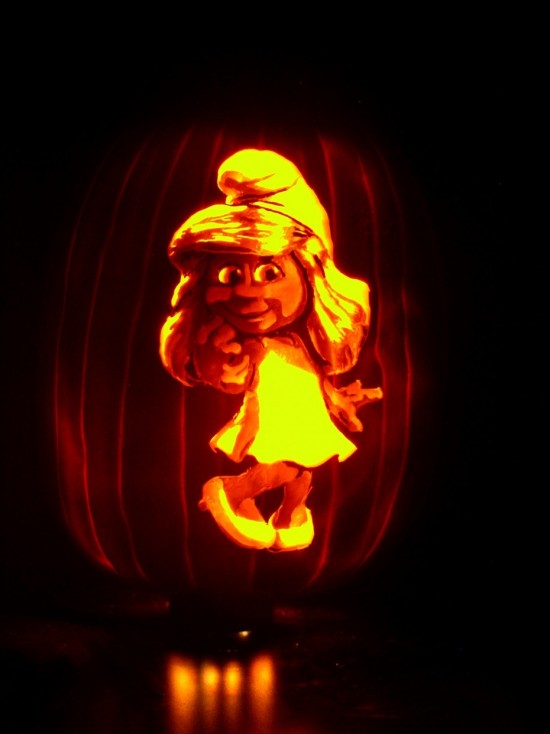 Smurfette pumpkin carving.
Topless Robot lists 10 Awesome MST3K Episodes to Watch on Halloween.
Due to the amount of graphics and images included in Page 2, we have to split this post over a BUNCH of pages. Click the link above to continue the second page of Page 2.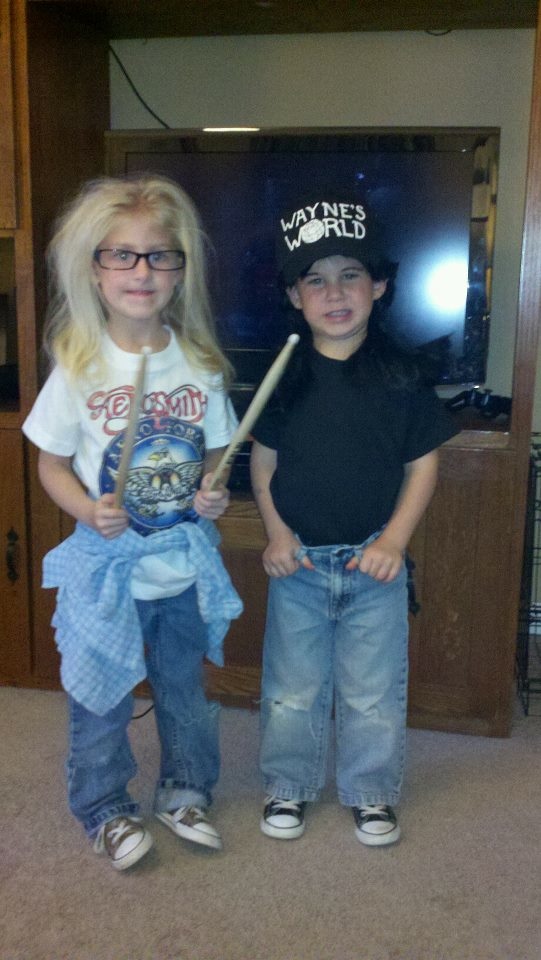 Little Wayne's World halloween costumes.
EW lists the 16 creepiest tv shows.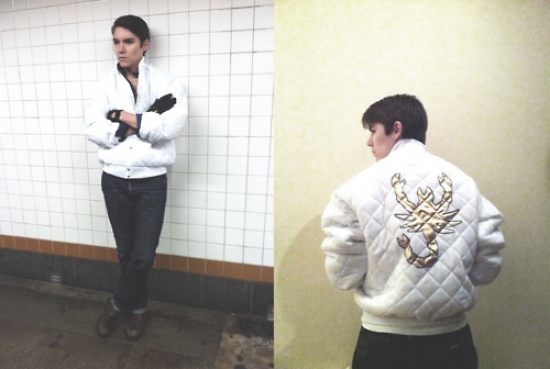 Kevin David Crowe made a Drive jacket.
A man dressed as a Smurf got shot in the leg as he tried to defend his girlfriend and smurfette for the eve at a Halloween party in South Los Angeles.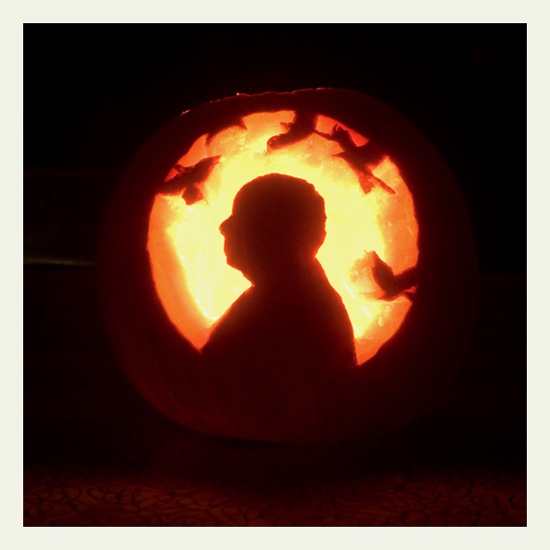 Artist Dave Perillo carved this pumpkin featuring director Alfred Hitchcock and his film The Birds.
Blastr lists the 7 strangest Frankenstein movies Hollywood ever stitched together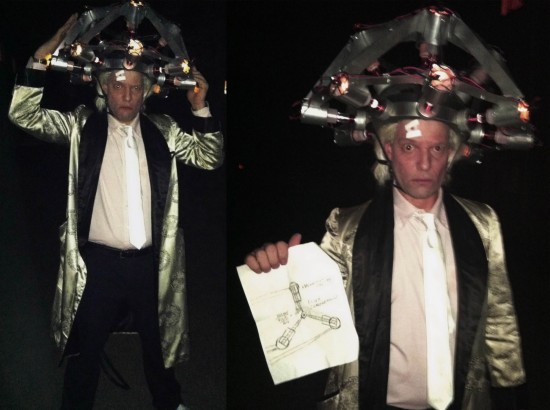 Doc Brown halloween costume.
ScreenCrave lists 5 Horror Movie Sequels That Don't Suck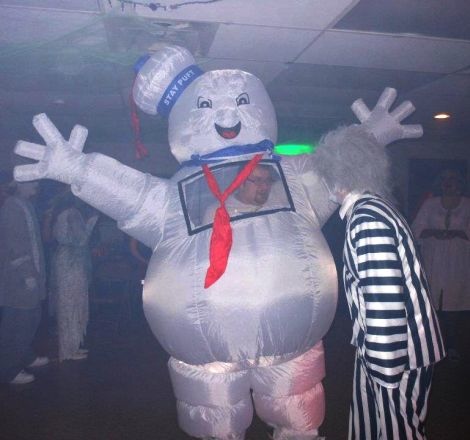 Stay Puft Marshmallow Man costume.
WiReD lists 25 Awesome Horror Films You Probably Haven't Seen (But Really Should)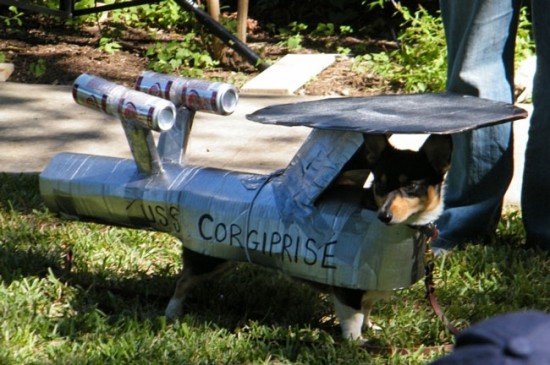 Duct tape and beer can-constructed dog USS Enterprise costume.
FilmJunk lists 10 movies that will scare you to death.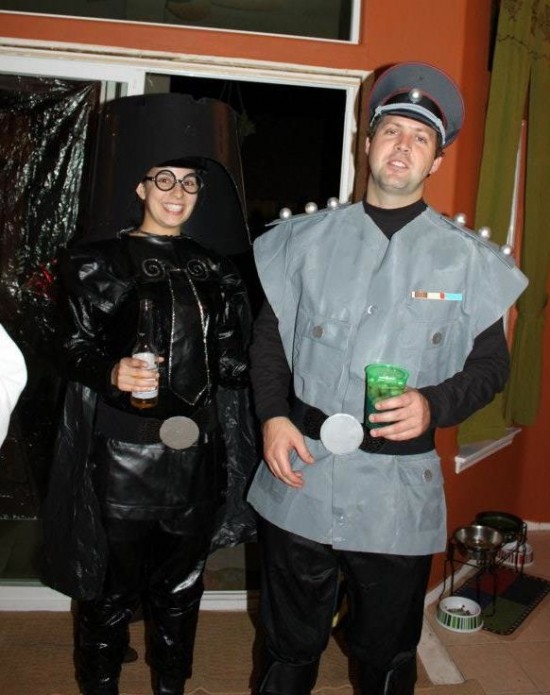 Spaceballs Dark Helmet costume.
The new Beavis And Butt-Head posted a solid 2.6 rating in the persons 12-34 demographic and 3.3 million total viewers in its premiere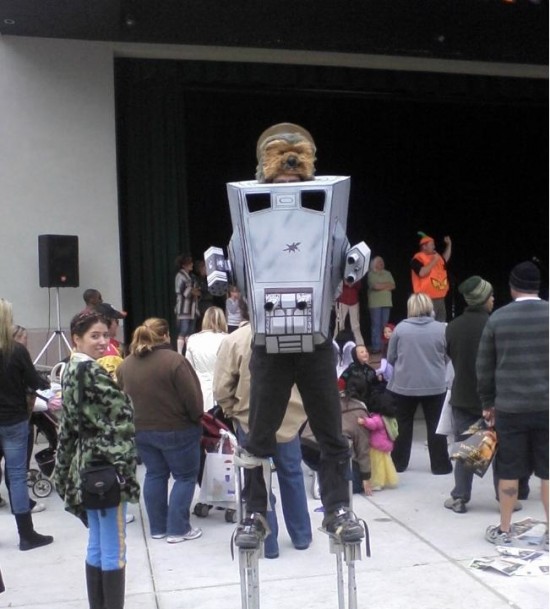 Chewbacca in an AT-ST costume.
TopTenz lists the Top 10 Real Events That Inspired Scary Movies
Watch a video of this amazing Luke Skywalker on a Tauntaun costume.
ToplessRobot lists the 10 Most Evil Kids in Horror.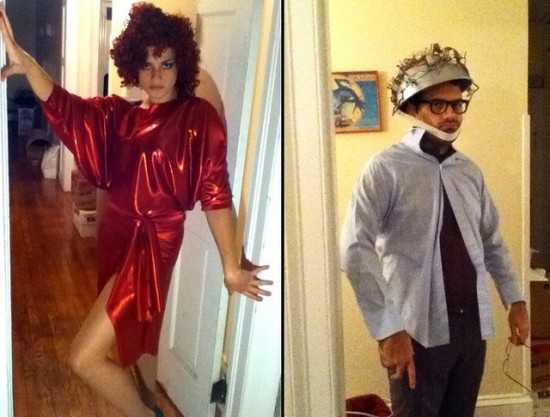 Ghostbusters costumes: Jess Fink is Zuul The Gatekeeper, with Vinz Clortho, "The Keymaster."TechBargins lists the 9 best Star Wars pet costumes.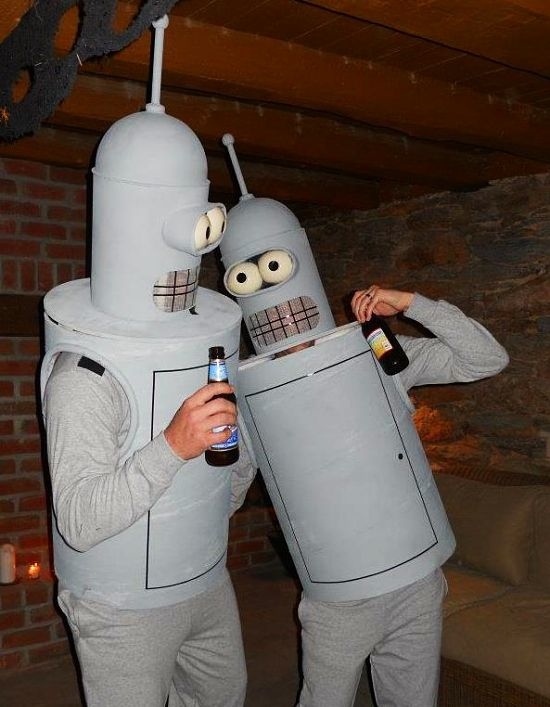 Bender(s) costumes.
THR lists the 10 least scary movies of all time.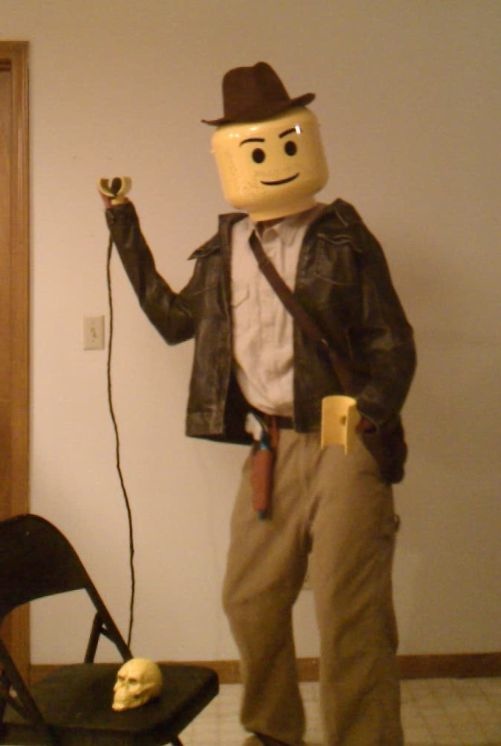 LEGO Indiana Jones costume.
Blastr lists 20 grisly Freddy Krueger kill scenes likely to give you nightmaresInspector Gadget halloween costume.The Playlist lists 10 Foreign-Language Horrors To Freak You Out This Halloween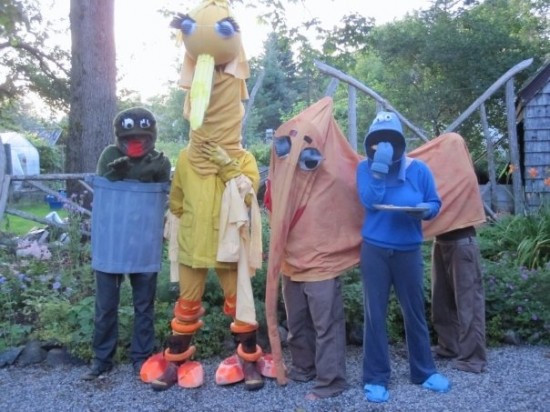 Sesame Street costumes.Complex lists the 50 sickest horror movie posters of all time.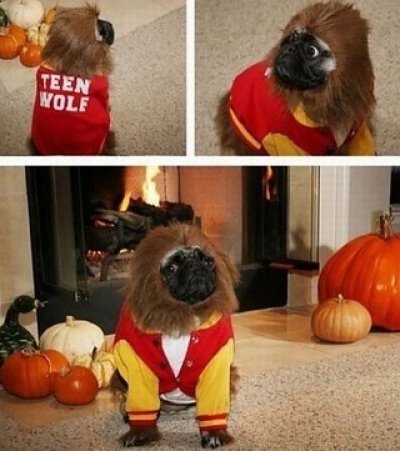 Teen Wolf pug costume.Moviefone lists 13 scary movies to watch for Halloween.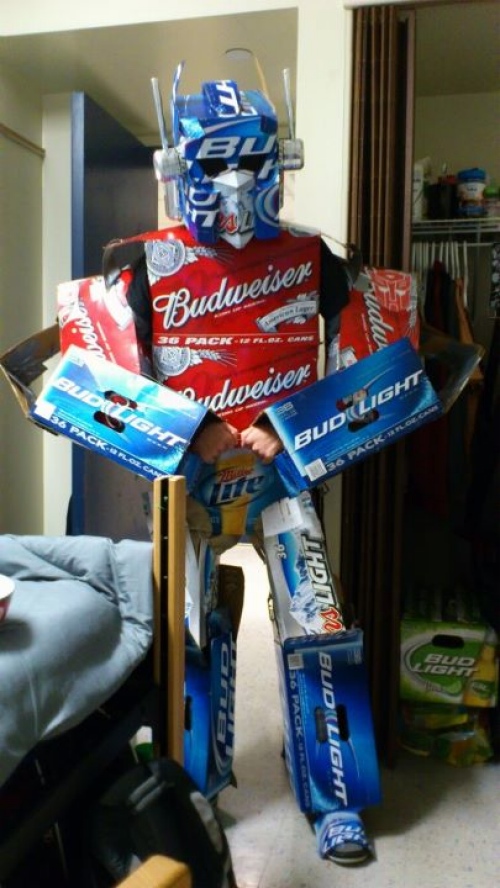 Budweiser box-constructed Optimus Prime costume.
EW lists the top 10 horror bits from The Simpsons Treehouse of Horror specials.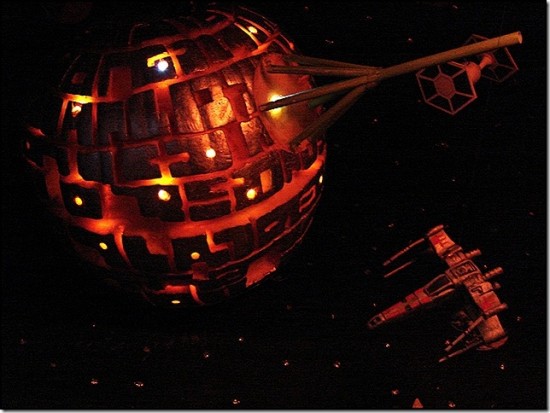 Assault on the Death Star Pumpkin Carving
Moviefone lists 25 things you may not know about The Evil Dead.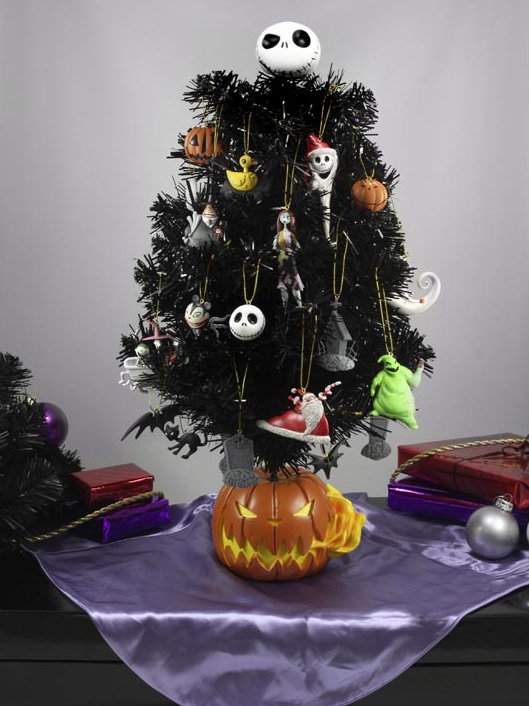 NECA has announced a whole new assortment of Nightmare Before Christmas merch.Screenrant lists 9 video games, tv shows and movies to get you in the halloween spirit.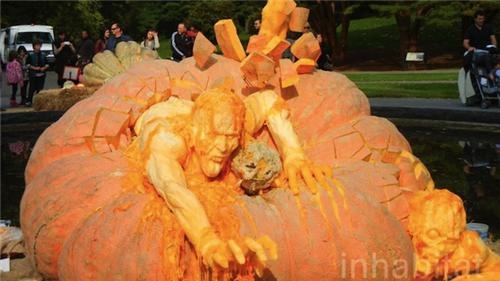 Artist Ray Villafane created the world's largest pumpkin carving this year, an incredibly detailed zombie.
What Culture lists the top 10 Hammer horror movies.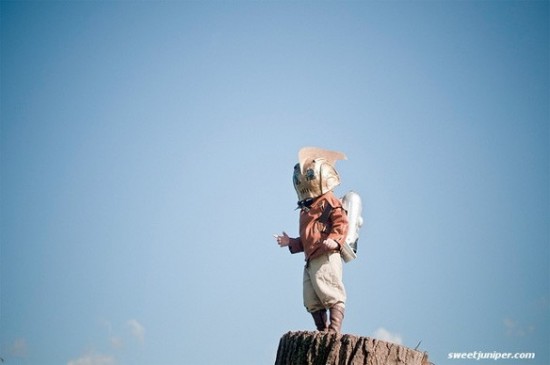 3-year-old in a Rocketeer costume.
Disneyland's Haunted Mansion was recreated in Minecraft.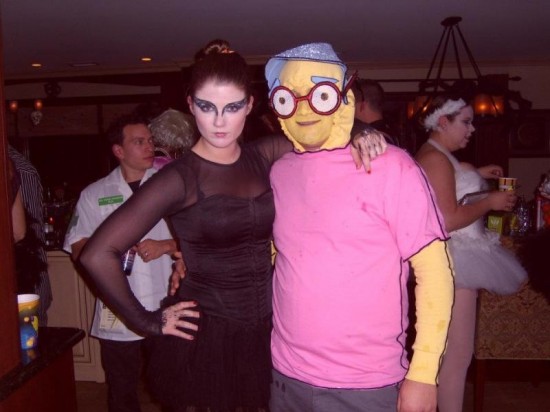 /Film reader John R in a Simpsons' Milhouse costume with Nina from Black Swan.
TR lists 10 disgustingly awesome slime monsters.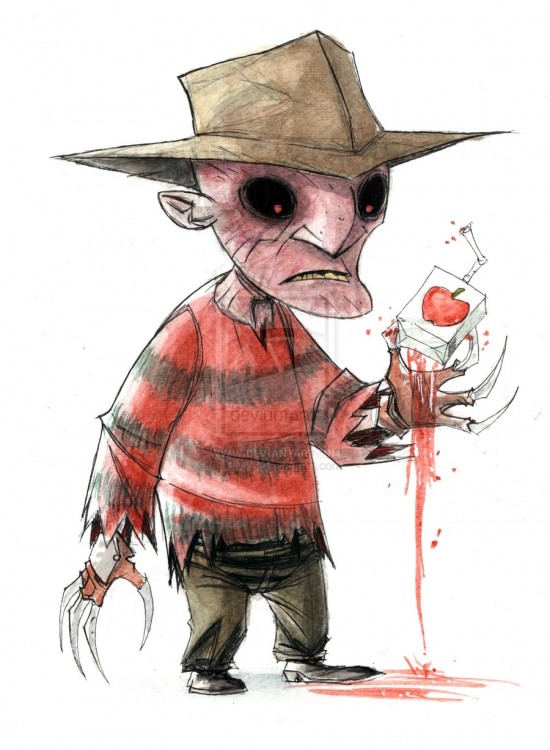 Check out RM73's horror movie villain illustrations.Stephen King talks about why we're drawn to horror.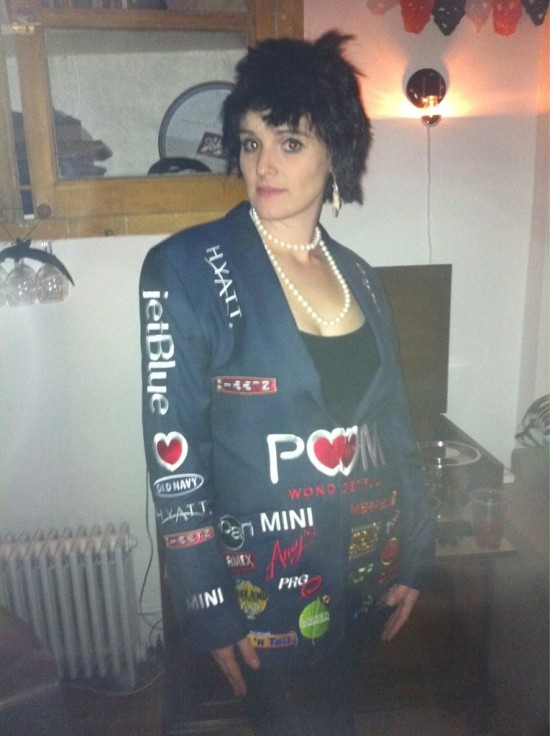 Blogger Katey Rich as Morgan Spurlock in The Greatest Movie Ever Sold.
The 2011 Blood List features 13 of the best unproduced horror screenplays.