VOTD: '[the Films Of] Tim Burton'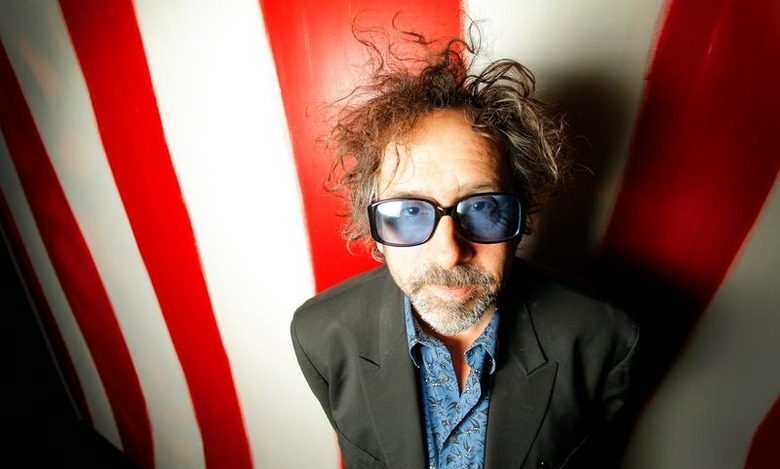 Kees van Dijkhuizen has released "[the films of] Tim Burton," the tenth installment of his yearlong "[the films of]" series. Like the previous entries, the new video montage showcases the style of one of van Dijkhuizen's favorite directors — in this case, the one and only Tim Burton. Revel in some gorgeous, imaginatively twisted imagery after the jump.
Films used:
Pee-wee's Big Adventure
Beetlejuice
Batman
Edward Scissorhands
Batman Returns
Ed Wood
Mars Attacks!
Sleepy Hollow
Planet of the Apes
Big Fish
Charlie and the Chocolate Factory
Corpse Bride
Sweeney Todd: The Demon Barber of Fleet Street
Alice in Wonderland
The songs used are "Introduction," "The Grand Finale," and "Augustus Gloop," all composed by Danny Elfman.
As usual, van Dijkhuizen took to his Tumblr to talk a bit about the making of "[the films of]."
The problem was similar to the one I ran into with [the films of] Wes Anderson: Burton's films are so strong in style that they magnetically click into each other, which is a blessing if you look at it wrong. I wanted to communicate how unique each movie was, not just how unique Tim Burton was, and that was tough. I eventually decided to focus more on characters and have a short stylish montage at the beginning showing Burton's style. That way we had covered the basic and stereotype Burton-grounds (crooked trees, snowy landscapes, mist..) and could focus on deeper intentions.
Mission accomplished, I'd say. "[the films of] Tim Burton" does a nice job of visually linking Burton's works together without making them all run into one another. No clue yet for next month's director, but with only two installments left to go I look forward to seeing what's coming next.
Previously: