Superhero Bits: The Dark Knight Rises, Man Of Steel, Iron Man 3, The Avengers, Green Lantern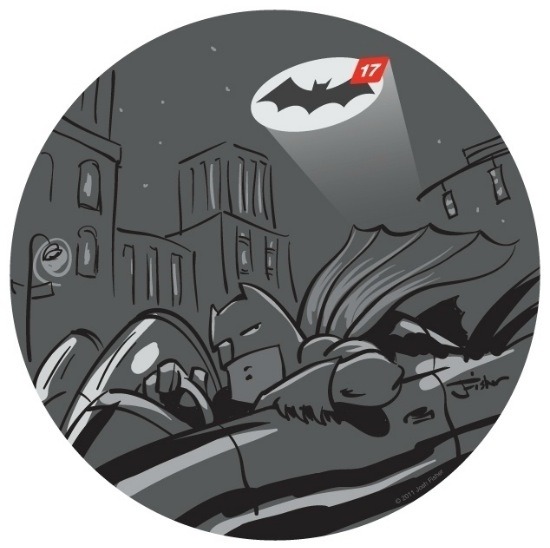 Which major celebrity created their own, customized Batmobile? Want to watch Michael Shannon and Tom Hiddleston talk about Man of Steel and The Avengers? How about see a ton of new images from the New York set of The Dark Knight Rises? What do cats look like dressed up as superheroes? Curious how you can make your very own flourescent kryptonite candy? How is North Carolina reacting to their Iron Man 3 news? What is Stan Lee doing with Michael Eisner? Is there video of the Man of Steel scene from which a spoiler-filled set photo surfaced recently? Read about all that and much more in this special four page, weekend edition of Superhero Bits.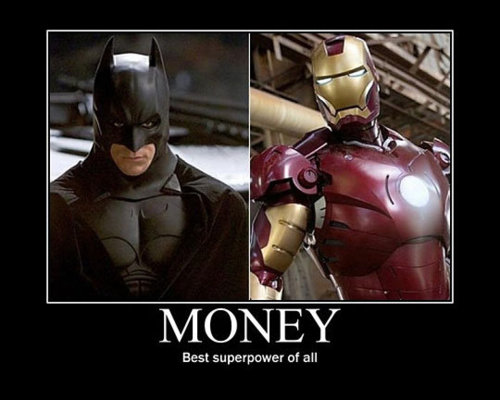 Reddit users were recently discussing this image which speaks for itself.
Screenrant made this mash-up of The Avengers and The Muppets trailers.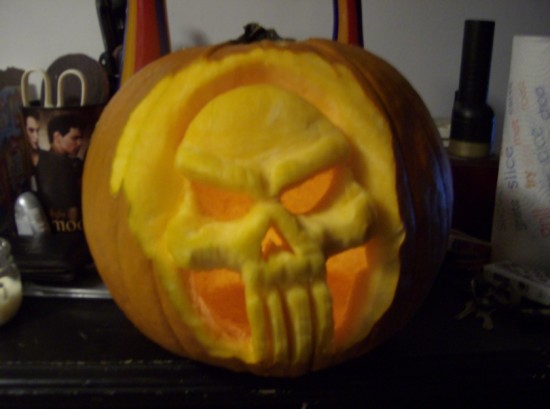 /Film reader Michael F sent us a photos of his Punisher jack-o-lantern.
Stan Lee is teaming with Michael Eisner. What will the brains behind the history of Marvel and Disney have in store?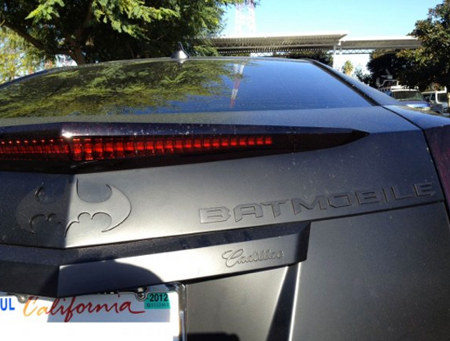 Pretty cool right? Someone transformed a Cadillac into their own custom Batmobile. That someone is Justin Bieber. Geekologie has the full gallery of images.
Get More: Movie Trailers, Movies Blog
Believe it or not, in an interview with MTV News, Tom Hiddleston revealed he was also up for the role of Thor. He also calls The Avengers "ginormous" but won't comment on The Skrulls.
Hiddleston also spoke to the Los Angeles Times about The Avengers and went on to talk about Joss Whedon's laugh. Here's a sample:
The brain power is astonishing and he's always giggling about something. He has this intermittently generous and supportive side as a director but I also think as an artist he has a really dark sense of humor. He kept telling me how much fun he had writing Loki. He steps inside the villains in a way that he doesn't with the heroes.
Due to the amount of graphics and images included in Superhero Bits, we have to split this post over FOUR pages. Click the link above to continue to the second page of Superhero Bits.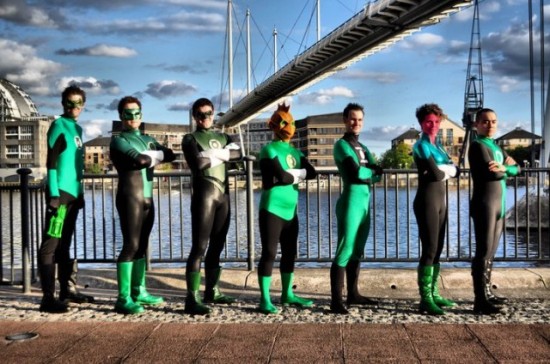 With Green Lantern now out on Blu-ray, people are talking about it a bit once again so io9 did a gallery of good Green Lantern cosplayers.
Iron Man 3 will be filming in North Carolina and they think it's going to be a big boost to the state. Thanks to Comic Book Movie. The Hollywood Reporter has some more information too.
Empire asked Michael Shannon if he would tell the Man of Steel to "Kneel before Zod."
Shannon also spoke to The Digital Spy about a bunch of Man of Steel related things such as his fight with Russell Crowe.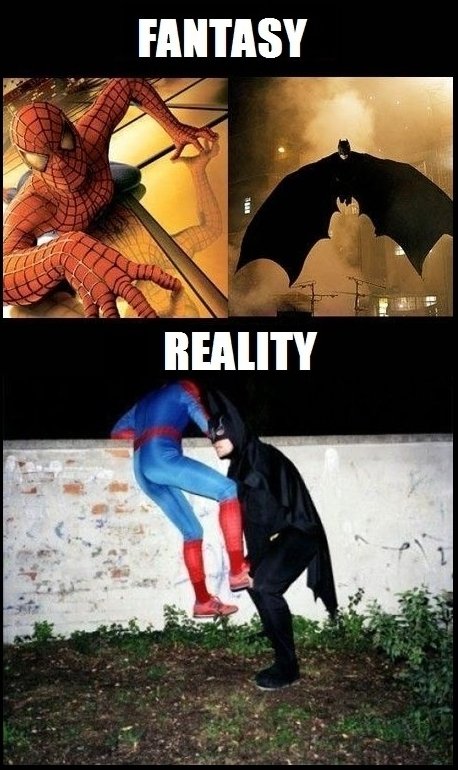 The sad reality of cosplay thanks to Fashionably Geek.
Comic Book Movie came up with their list of the top 10 scariest comic book movie characters for Halloween.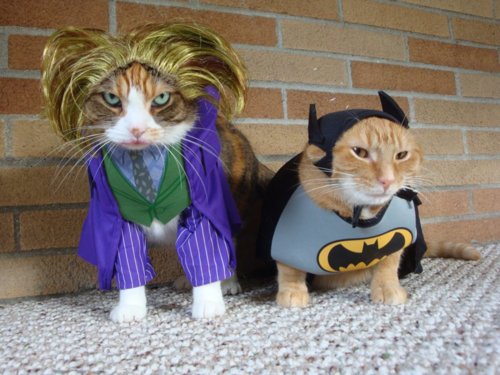 The Bunny Food Tumblr posted this superhero cat cosplay pic.
Get More: Movie Trailers, Movies Blog
Nevaldine and Taylor talked to MTV about Blackout, the villain of Ghost Rider: Spirit of Vengeance.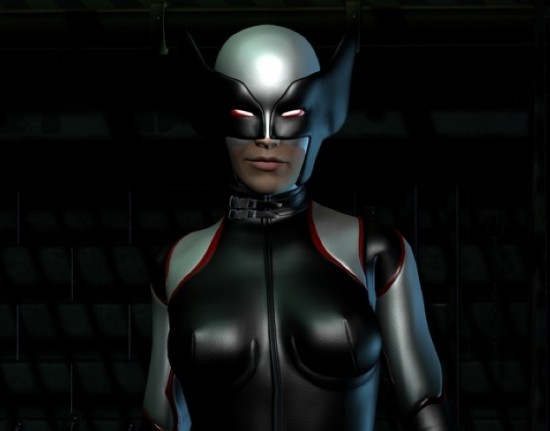 They're called the X-Men, but there are some women in there. But what if the roles were reversed? That's what Deviant Artist Timberoo does. Wolverine as a girl, Emma Frost as a man, etc. I'd say thanks to Geek Tyrant, but these are creepy.
Latino Review went off on a little rant about The Dark Knight Rises rumors that are still circulating everywhere.
Due to the amount of graphics and images included in Superhero Bits, we have to split this post over FOUR pages. Click the link above to continue to the third page of Superhero Bits.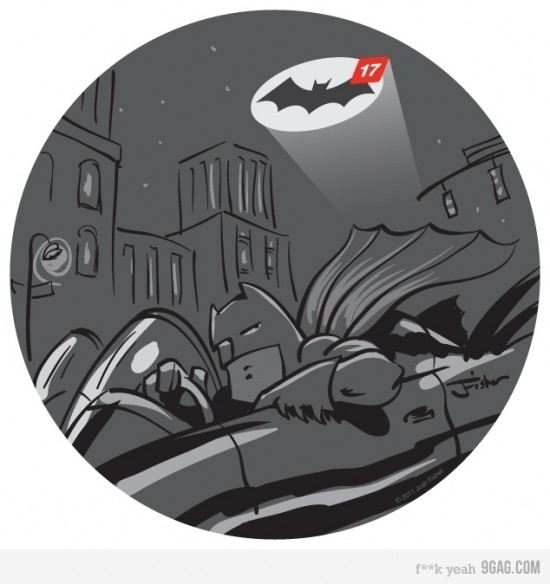 Gotta admit, this drawing from 9Gag made me chuckle. Batman for a new generation.
Sternlab (via The Daily What) have a recipe so you can make Kryptonite Candy that can glow!
Geek Tyrant points us to Deviant Artist botjira who has a very unique take on Batman and his counterparts like Bane.
Mark Millar is still talking. CBM found some quotes about an upcoming Kick Ass 2 announcement and a TV series?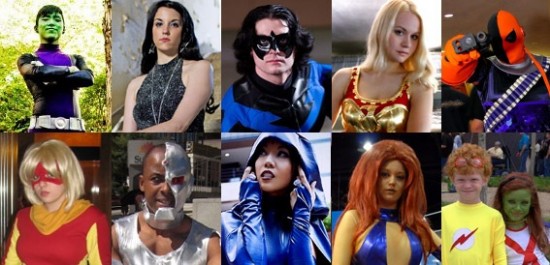 Like Teen Titans? Like Cosplay? Then Gamma Squad has the ultimate photo gallery for you.
No big surprise, Captain America: The First Avenger is #1 on the DVD charts via CBM.
Get More: Geek: Event Coverage, Full Episodes
Joe Quesada and Axel Alonso spoke to MTV Geek (via CBM) about the DC 52 and, above, Marvel movies and their success.
SPOILERS FROM THE DARK KNIGHT RISES AND MAN ON STEEL ON THE NEXT PAGE
Due to the amount of graphics and images included in Superhero Bits, we have to split this post over FOUR pages. Click the link above to continue to the fourth page of Superhero Bits.
[No photo]
The Dark Knight Rises is shooting in New York and there's a ton of stuff coming out of there. Shock Ya (via CBM) first posted a bunch of vehicles before filming began.
On Location Vacations broke the news that The Dark Knight Rises production will go across the river to Newark, NJ on November 3 and 4.
[No photo]
Just Jared got a bunch of really nice images of Joseph Gordon Levitt and Christian Bale. Collider put together a few other ones from the same set, including the Lamborghini and more.
[No photo]
/Film reader Jackie B got this great shot of Trump Tower on 5th Avenue in New York being turned into Wayne Enterprises for The Dark Knight Rises.
She also sent in this video, part one of two, of Christian Bale as Bruce Wayne leaving his building and getting into a Gotham Police Car. The plot thickens. Check out Jackie's YouTube and Tumblr.
Coming Soon posted this major spoiler Man of Steel video that jumps off the set photos that ran earlier in the week.