Anna Kendrick Reunites With 'Rocket Science' Director Jeffrey Blitz For 'Table 19'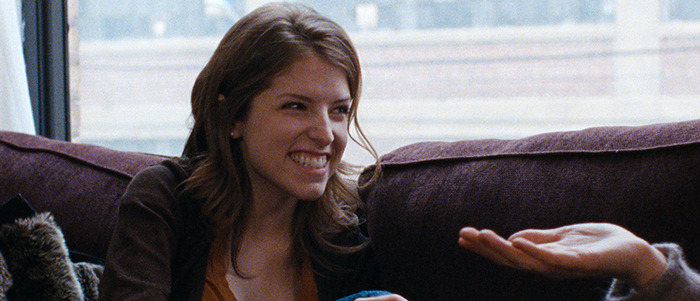 Update from Editor Peter Sciretta: Table 19 is a project I've been tracking since 2009.
Originally The Duplass Brothers were set to direct their script for Fox Searchlight and producer Jason Reitman, but director Jeffrey Blitz will be helming the movie instead, and he is now reuniting with his Rocket Science star Anna Kendrick. There is so much awesome in that last sentence, and I'm very excited to see this movie finally come to fruition.  The film, which begins shooting next week in Atlanta, also stars Craig Robinson, Lisa Kudrow, Stephen Merchant, Tony Revolori, June Squibb, Wyatt Russell and Amanda Crew.
Russ Fischer's original story follows:Jeffrey Blitz, who made his debut with the award-winning 2002 spelling bee documentary Spellbound, and his dramatic feature debut in '07 with Rocket Science, is lining up a new movie. Table 19 is a script by Jay and Mark Duplass, who were once going to direct the film. But they've moved on to other things and now Blitz is in talks to make the movie, which Shawn Levy will produce.Variety says the script is an ensemble "singles-at-the-wedding pic" with "a group of strangers who meet at the "losers" table at a wedding. Told from their perspective, the story explores what marriage means to those on the sidelines." The script has been at Fox Searchlight since 2009, and, yes, it would have been fun to see what the Duplass brothers might have done with it.
But Jeffrey Blitz, who worked with Kendrick on Rocket Science, which was about a stuttering high school boy who joins his school debate team, and did a great job with the doc Spellbound, will likely do a great job guinding Table 19. In the years since making Rocket Science, Blitz has directed episodes of Parks and Recreation and The Office (for which he won an Emmy) as well as the 2010 doc Lucky, about the lottery industry and the people who play the 'games' each week.