'Toy Story 3' Writer Michael Arndt To Pen 'Phineas And Ferb' Movie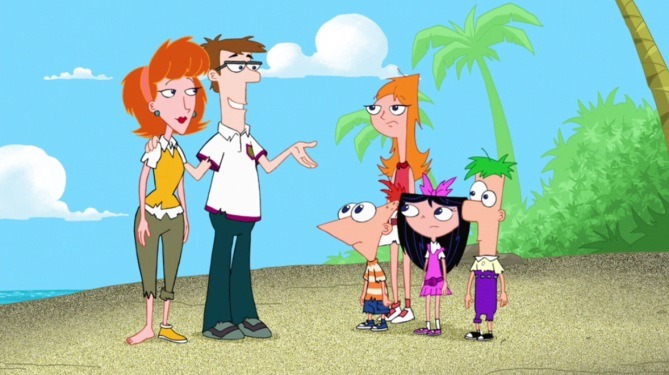 One of the big concerns any time a beloved television series makes it to the big screen is that the film version won't do justice to the original, but fans of Disney Channel's Phineas and Ferb can probably put that worry to rest. It was announced earlier this year that the animated show would be getting a theatrical movie in 2013, and we've now learned that Disney has tapped Toy Story 3 and Little Miss Sunshine writer Michael Arndt to write a draft of the script. More details after the jump.
Phineas and Ferb follows the titular stepbrothers (voiced in the show by Vincent Martella and Thomas Sangster, respectively) as they get up to all manner of misadventure during their summer vacation — much to the annoyance of their older sister Candace (voiced by Ashley Tisdale), who constantly tries to get the boys in trouble with their mother. Meanwhile, the family pet Perry the Platypus (voiced by Dee Bradley Baker) is actually a secret agent for an all-animal espionage team known as The O.W.C.A. ("Organization Without a Cool Acronym") that regularly engages in battle with mad scientist Dr. Heinz Doofenshmirtz (voiced by Povenmire). The series is currently in its third season, with over 130 total episodes.
Though Arndt only has a few movies under his belt, those films have been received very well. He won the Best Original Screenplay Oscar in 2007 for his first produced screenplay, Little Miss Sunshine, and was nominated in 2011 for Toy Story 3. The next of his works to make it to the big screen will be the Broadway musical adaptation Rock of Ages, which will hit theaters June 2012 with stars Julianne Hough, Tom Cruise, and Bryan Cranston.