Sylvester Stallone To Star In Prison Thriller 'The Tomb'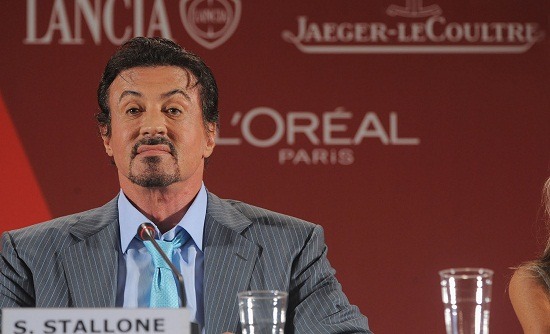 The Tomb is like a revolving door of action stars and directors. The Summit project has been kicking around since 2008, with Jeff Wadlow (Never Back Down) as the original director and then Antoine Fuqua once set to direct and Bruce Willis and Arnold Schwarzenegger flirting with the lead role. Now all of the above have moved on, and Willis and Schwarzenegger's comrade in Expendability, Sylvester Stallone, is signing on to star.
Variety says that there is no director at this point, and no start date, but with Stallone on board things might come together quick. (Once Stallone is done acting in and producing The Expendables 2, at least, as that film has been shooting in Bulgaria.)
So what is this thing about, to have that list of action stars looking into it? The film is about a guy named Ray Breslin, "the world's foremost authority on structural security — specifically prisons." His skills are put to the test when he is framed and put in a high-security prison of his own design and must find the person who put him there. Past drafts of the script had Breslin using a lot of improvised tricks, in addition to his own knowledge and wits, to help him escape. Given the interest of Willis, Schwarzenegger and Stallone, we can expect a pretty heavy action component to the story as well.
Miles Chapman wrote, and Jason Keller did a rewrite.