'Mission: Impossible – Ghost Protocol' Full Trailer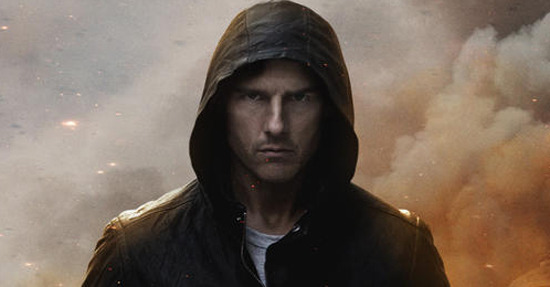 Here's the full trailer for Brad Bird's first foray into live-action, Mission: Impossible – Ghost Protocol. This follows the same basic opening thread as the teaser trailer before kicking into gear with more story, suspense and action. There are some visual callbacks to past films in the series, and Simon Pegg gets a good moment. Ghost Protocol stars Tom Cruise and Jeremy Renner, with Paula Patton, Josh Holloway, Ving Rhames, Michael Nyqvist, Anil Kapoor, Lea Seydoux and Vladimir Mashkov. Check out the trailer after the jump.
See the HD version at Yahoo.
Mission: Impossible – Ghsot Protocol opens on IMAX screens on December 16, with preview footage of The Dark Knight Rises accompanying it on 70mm screens, and then hits regular theaters (with no Dark Knight preview) on December 21.
Director Brad Bird and Producer J.J. Abrams bring us the action packed, entertainment event of the holiday season with MISSION: IMPOSSIBLE – GHOST PROTOCOL. This is not just another mission. The IMF is shut down when it's implicated in a global terrorist bombing plot. Ghost Protocol is initiated and Ethan Hunt and his rogue new team must go undercover to clear their organization's name. No help, no contact, off the grid. You have never seen a mission grittier and more intense than this.
As a bonus, here's the recently-released featurette that offers up a lot of behind the scenes video of Cruise performing the stunt that had him hanging by wires from the Burj Khalifa in Dubai — aka the world's tallest building. I've heard rumblings that this video is digitally altered somewhat to erase some of the wires supporting Cruise, but it remains that he was hanging off the side of a building almost a mile off the ground. That's impressive no matter how many wires were attached.