Everyone Looks Deadly Serious In New 'Hunger Games' Character Posters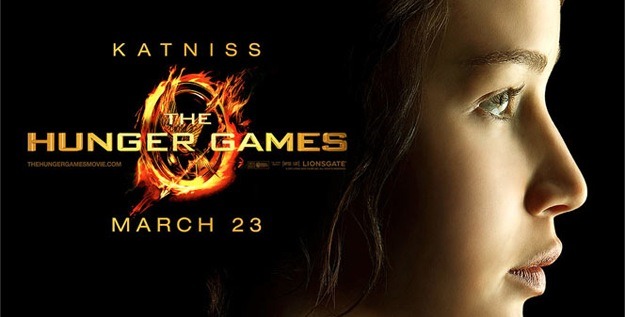 Given Lionsgate's tendency to trickle out The Hunger Games info one tiny bit at a time, you could be forgiven for rolling your eyes at yet another round of news on Gary Ross' dystopian teen epic. But happily, today's offering is one of the most interesting things we've seen come out of the marketing team in a while.
The studio has just released eight brand-new character posters for the film, offering close-up profiles of Katniss (Jennifer Lawrence), Peeta (Josh Hutcherson), Gale (Liam Hemsworth), Haymitch (Woody Harrelson), Effie (Elizabeth Banks), Cinna (Lenny Kravitz), Rue (Amandla Stenberg), and Cato (Alexander Ludwig). And trust me, they're way more exciting than those district seals that were released earlier this month. Check 'em out after the jump.
[via Vulture]
As a fan of Suzanne Collins' book series on which the film is based, I haven't loved everything I've seen so far, but these posters are pretty great. Effie and Cinna in particular look just as I'd imagined, and the stark shadows give the pictures a very grave feel that's appropriate to the story — which, in case you've forgotten, is about young people fighting each other to the death to the amusement of the rich folks in their fucked-up country. Plus: No emphasis on the Katniss/Gale/Peeta love triangle here!
The Hunger Games opens March 23, 2012, and is the first in a planned four-part series.
Official synopsis:
Every year in the ruins of what was once North America, the nation of Panem forces each of its twelve districts to send a teenage boy and girl to compete in the Hunger Games. Part twisted entertainment, part government intimidation tactic, the Hunger Games are a nationally televised event in which "Tributes" must fight with one another until one survivor remains.
Pitted against highly-trained Tributes who have prepared for these Games their entire lives, Katniss is forced to rely upon her sharp instincts as well as the mentorship of drunken former victor Haymitch Abernathy. If she's ever to return home to District 12, Katniss must make impossible choices in the arena that weigh survival against humanity and life against love.