Casting Bits: Casey Affleck In Whitey Bulger Biopic, Dylan McDermott In 'Dog Fight', Gabriel Byrne, Rufus Sewell, And Toby Stephens In 'All Things To All Men'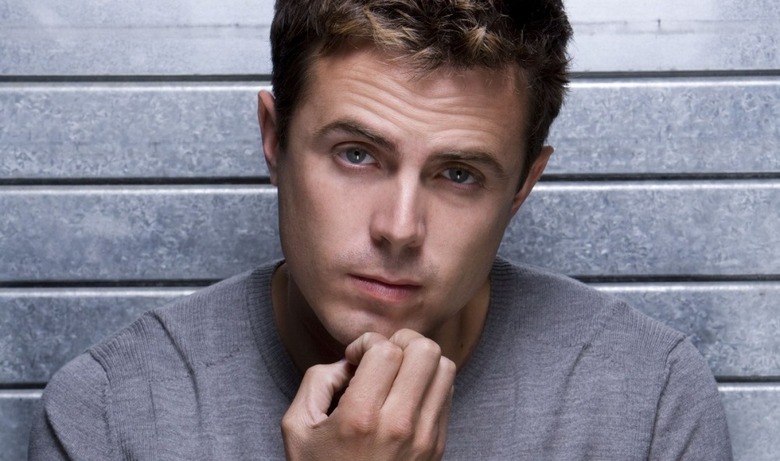 It was announced earlier this week that Ben Affleck and longtime pal Matt Damon would reunite for a biopic about Whitey Bulger, with Casey Affleck set to co-star. We now have a more information about the younger Affleck's part. He'll be playing Bill Bugler, little brother of Whitey Bugler (Damon's role). Unlike notorious gangster Whitey, Billy was an upstanding member of society — Korean war vet, lawyer, politician, and educator. He lost his post as the president of the University of Massachusetts in 2003 when he was found to have spoken with his fugitive brother in secret.
In addition to starring, Damon will also script the film; Affleck the Elder will direct and co-star. It's unclear when exactly the picture will get off the ground, as both brothers and Damon have plenty of other projects on their plates. But they'll have to get moving if they want to beat the two other Whitey Bulger movies in the works — there's one in development with producer Graham King, who produced The Departed, and another titled Black Mass, which was scripted by Russell Gerwitz. [Showbiz 411 via The Playlist]
After the jump, new jobs for Dylan McDermott, Rufus Sewell, Gabriel Byrne, and Toby Stephens.
Shooting is set to begin in November, though McDermott won't start his part until December. McDermott recently wrapped two dramas, Nobody Walks and The Perks of Being a Wallflower, both of which are due out sometime next year. [Deadline]
Gabriel Byrne, Rufus Sewell, and Toby Stephens will star in All Things to All Men, the directorial and screenwriting debut of producer George Isaac. The crime thriller, set in contemporary London, centers around a sophisticated career thief (Stephens) who lands a major job and finds himself trapped between a maverick police officer (Sewell) and a vicious crime lord (Byrne).
Also on board are Elsa Pataky, Pierre Mascolo, Leo Gregory, Terence Maynard, James Frain, David Schofield, and Julian Sands. Shooting on the project began in London earlier this week. [Variety]