H&M And 'Dragon Tattoo' Costume Designer Team For Salander-Inspired Fashion Line [Video]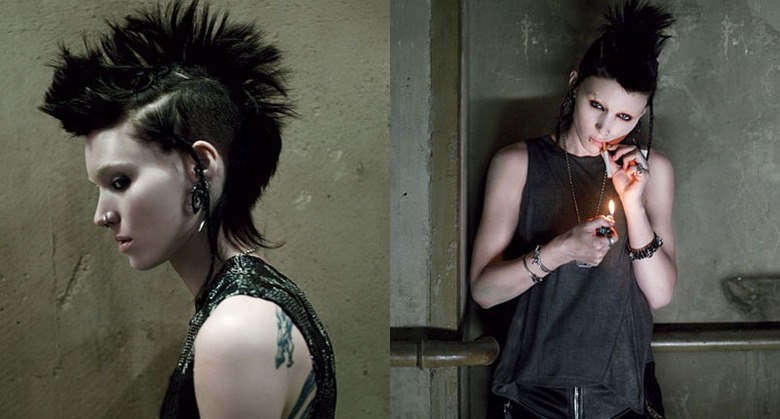 Is The Girl with the Dragon Tattoo this year's Black Swan? Last year, the gorgeous ballet costumes of Darren Aronofsky's launched a thousand glossy fashion spreads and dance-inspired outfits; this year, it's David Fincher's crime thriller that seems to inspiring trends. Star Rooney Mara recently appeared on the cover of Vogue in a (no doubt insanely expensive) Ralph Lauren dress with a dragon design embroidered on the back, and now retail chain H&M is getting in on the Lisbeth Salander action as well.
The Swedish clothing company has teamed with Dragon Tattoo costume designer Trish Summerville for an upcoming line of pieces inspired by the character, such as beat up jeans, leather jackets, and defiantly slouchy hoodies. (You'll presumably have to get the tattoos, piercings, and unflattering haircuts elsewhere.) More details, including a photo and video of the collection, after the jump.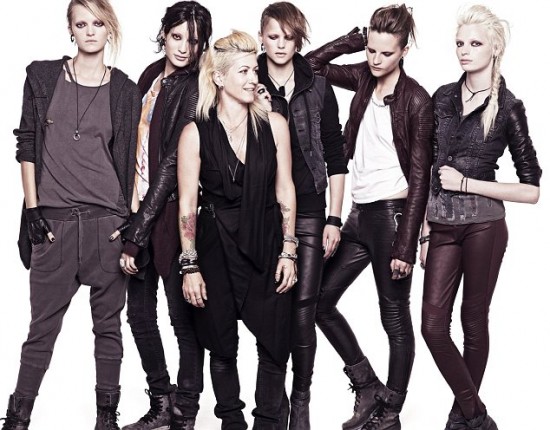 [via Daily Mail]
Summerville says the clothes are "based on the essence of the Salander character," whom H&M designer Anna Norling calls "the very essence of an independent woman." The prickly computer hacker heroine of a dark, brutally violent series seems like an odd inspiration for a trendy fashion company — one imagines Salander would neither read Vogue nor shop at H&M. But outside of the context of Fincher's film, the clothing actually fits current trends pretty well. Actually, it's the kind of stuff I see hip young people wearing in my Brooklyn neighborhood on any given day. Who knew Salander was so fashion-forward in addition to being uncannily brilliant and tough as nails?
The capsule collection, which will be released under H&M's Divided brand, will first hit Parisian boutique Colette on November 28 before going on sale at 180 H&M stores worldwide and online December 14. Along with jeans, jackets, and hoodies, the 30-piece line will also include "knitted snoods, backpacks, tribal earrings... roughed-up leather boots and platform wedges" in no-nonsense shades of black, gray, white, and dark red, with prices ranging up to $199 (for a leather jacket).
Here's a video offering a glimpse of the line:
[via The Playlist]
[Additional source: Jezebel]