Page 2: Great Gatsby, Ghostbusters, Doctor Who, Mad Men, The Thing, Toy Story, Freddy Vs. Jason, Indiana Jones, Sherlock Holmes 2, Tim Burton, Star Wars, Hocus Pocus, Edgar Wright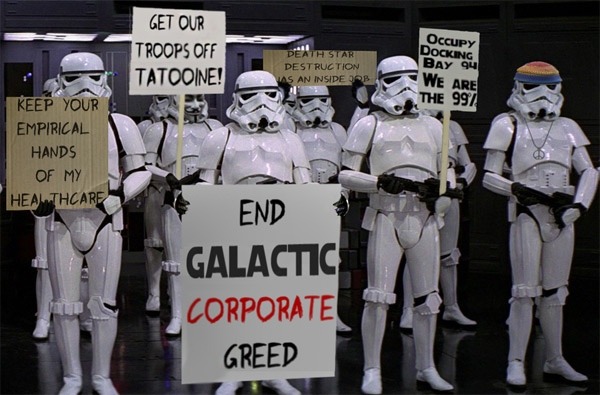 What is Page 2? Page 2 is a compilation of stories and news tidbits, which for whatever reason, didn't make the front page of /Film. After the jump we've included 56 different items, fun images, videos, casting tidbits, articles of interest and more. It's like a mystery grab bag of movie web related goodness. If you have any interesting items that we might've missed that you think should go in /Film's Page 2 – email us!
Header Photo: Occupy the Death Star.
The AV Club wonders Why do horror filmmakers lose their edge as they age?
[No photo]
Check out photos of Tobey Maguire from the Sydney, Australia set of The Great Gatsby.
Universal Pictures will be producing a feature adaptation of the Robert Ludlum thriller novel The Janson Directive, which a script by John Hlavin.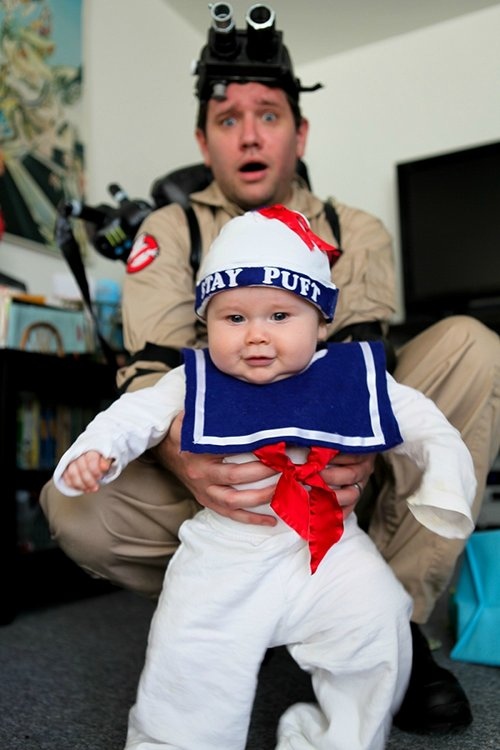 Father/son Ghostbusters cosplay
Warner Bros has acquired The End, a science fiction/drama spec script written by Aron Eli Coleite which "focuses on three completely different storylines that are interconnected by the fact that the players in each one are trying to reconcile the fact that the world is going to end."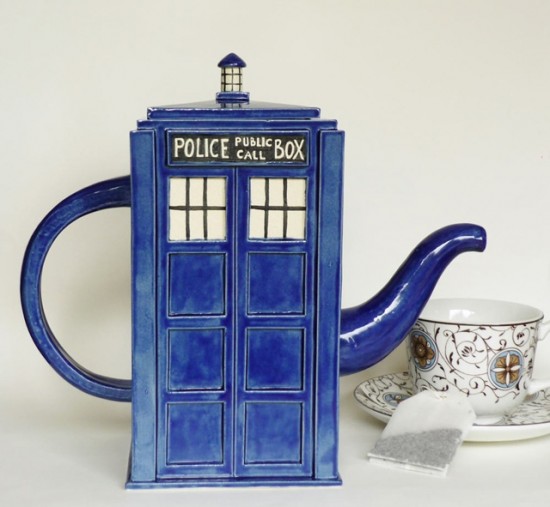 TARDIS Teapot
Vanguard Animation is partnering with Arc Prods to produce a Computer animated 3D heist film titled The Nut House.
Watch Mad Men minus January Jones
InContention lists the Top 10 scary PG-rated films
Due to the amount of graphics and images included in Page 2, we have to split this post over a BUNCH of pages. Click the link above to continue the second page of Page 2.
Mark Welser's poster for John Carpenter's The Thing.
Overall L.A. film activity dropped 15% last week
Supercut: Evil Laughter From Movie VillainsBloomberg is reporting that iTunes creator Jeff Robbins is in charge of prepping an Apple TV Set For Late 2012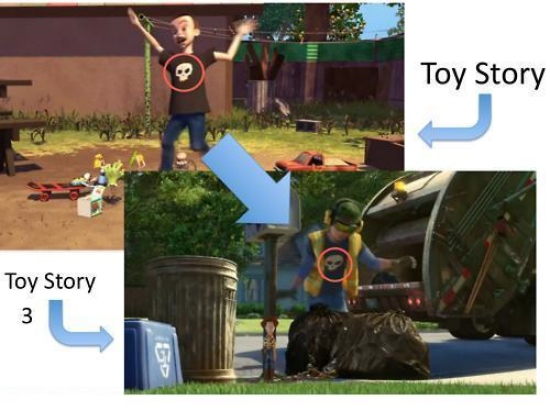 We've already written about this in our extensive coverage of Toy Story 3 easter eggs, but someone has created a image showing Sid's cameo appearance in the third Toy Story film.
Brent Schlender shares a personal story about how Steve Jobs test screened Toy Story:
The most enlightening meetings often were ones that Steve himself initiated, usually with a telephone call to my home out of the blue and always with a very specific purpose in mind. One Saturday morning in May 1995, he rang up and asked me to grab my two grade-school-age daughters and bring them over to his house in Palo Alto right away. "I'm watching Reed this morning, and I've got something cool to show them" was all he would say. When we arrived, 3-year-old Reed Jobs greeted us at the kitchen door, wrapped in blue and red silk scarves and screeching, "I'm a witch!!!" After making some popcorn and getting the kids some juice, Steve led us into the den and slapped a VHS cassette into the player. The music swelled and a stream of illegible, pencil-drawn storyboards simulating the opening credits of a movie flashed on the screen. And then, suddenly, an entirely new kind of animation burst forth in full color. All three kids were spellbound, even though the full animation had been completed for only half the movie. The soundtrack was finished, but entire scenes were only partially animated or in storyboard form. It turned out that this was an early cut of Toy Story, the movie that would put Pixar on the map after its premiere six months later. The board of directors hadn't even seen this much of it. But this was market research, Steve Jobs-style. When it was over, he asked my kids (not me), "Whaddya think? Is it as good as Pocahontas?" Greta and Fernanda nodded vigorously. "Well, then, is it as good as The Lion King?" Fernanda replied, "I won't be able to make up my mind until I see Toy Story five or six more times."
Watch Freddy Vs. Jason – The Rematch
Mashable lists 5 Ways Netflix Can Stop the Bleeding
French artist Maxime Mary created this illustration of Mola Ram from Indiana Jones and the Temple of Doom.
TV.com lists TV's Top 10 Damsels in Distress
Due to the amount of graphics and images included in Page 2, we have to split this post over a BUNCH of pages. Click the link above to continue the third page of Page 2.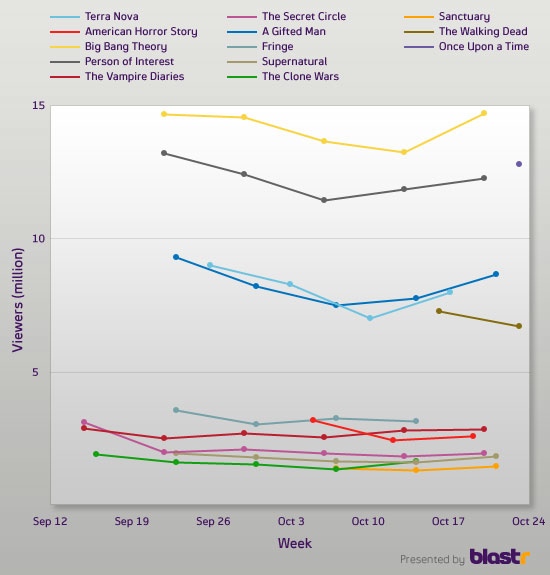 Track the ratings of 13 current genre shows with Blastr's new chart
The historic Red Vic Movie Theater in San Francisco is now becoming a Food Startup Space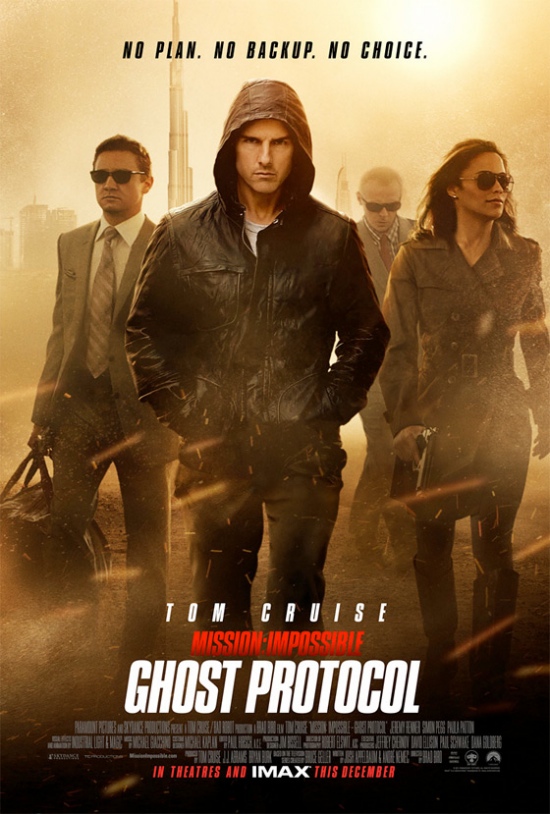 Check out a new poster for Mission: Impossible Ghost Protocol.
In August 2012, Disney Editions will publish a new 192-page hardcover entitled The Toy Story Films: An Animated Journey, written by animation historian Charles Solomon, author of The Art of Toy Story 3:
"[The book] recounts the origin and growth of one of the most significant and successful franchises in Hollywood history. Readers... will discover interviews... artwork... and untold details of the trials, tribulations, and triumphs that the filmmakers experienced while creating such unforgettable characters."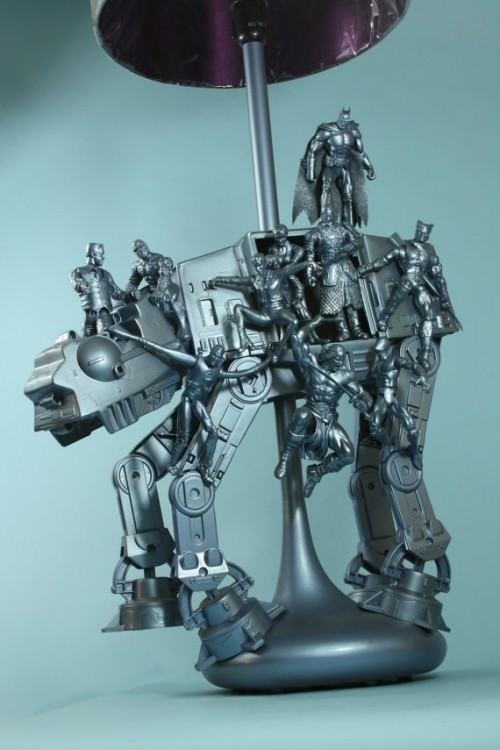 Etsy seller Zygmunt Jarzembowski created this At-Attack Lamp which features superheros riding An AT-AT Into Battle
Moviefone lists The 18 Worst Wide-Release Opening Weekends of 2011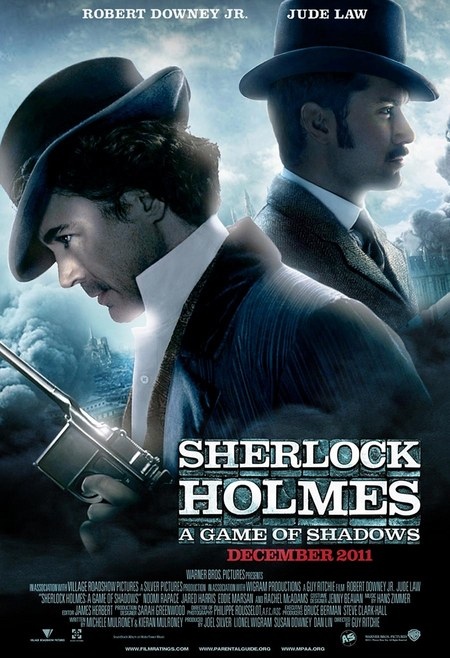 Check out the fifth Sherlock Holmes: A Game of Shadows PosterIO9 lists the 10 Most Far-Fetched Future DystopiasSee a 200-inch Full HD Glasses-Free 3D Display, the world's largest.BAD wonders when will the Paranormal Activity films go PG-13
Due to the amount of graphics and images included in Page 2, we have to split this post over a BUNCH of pages. Click the link above to continue the fourth page of Page 2.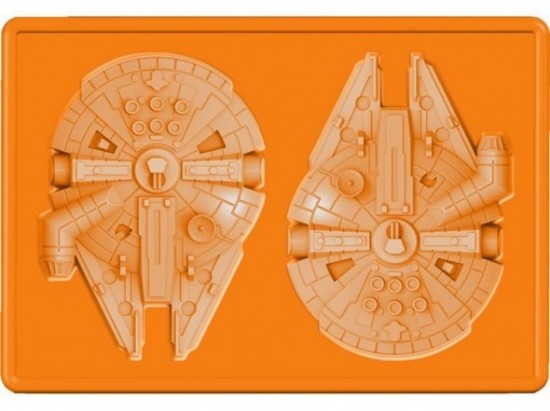 They are now selling Vader, Stormtrooper, Millennium Falcon and X-Wing ice trays.
Pajiba lists I Wouldn't Mind The Probing: The 20 Sexiest Aliens Of Film And Television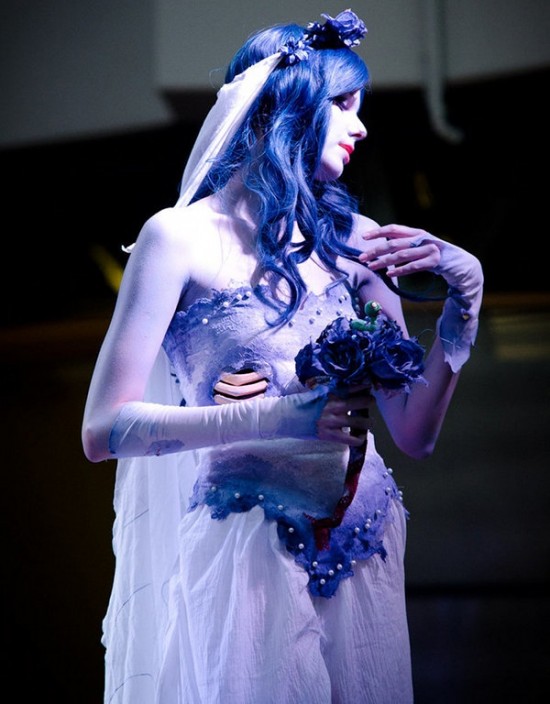 A Beautiful Corpse Bride Cosplay
Open Road Films will release Silent House on March 9th 2012 nationwide.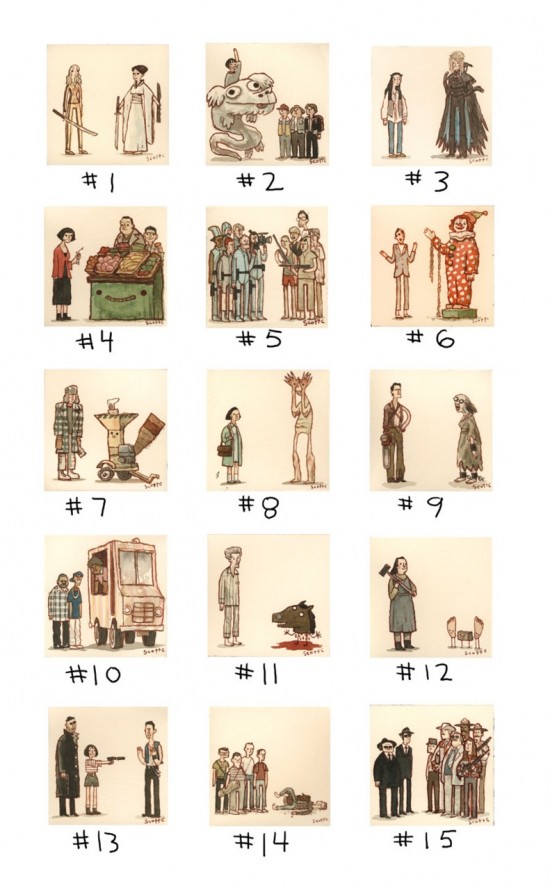 Help Scott C figure out which 5 Great Showdowns will be released in the new Great Showdowns print set.AV Club takes a look at precocious pop-culture kids.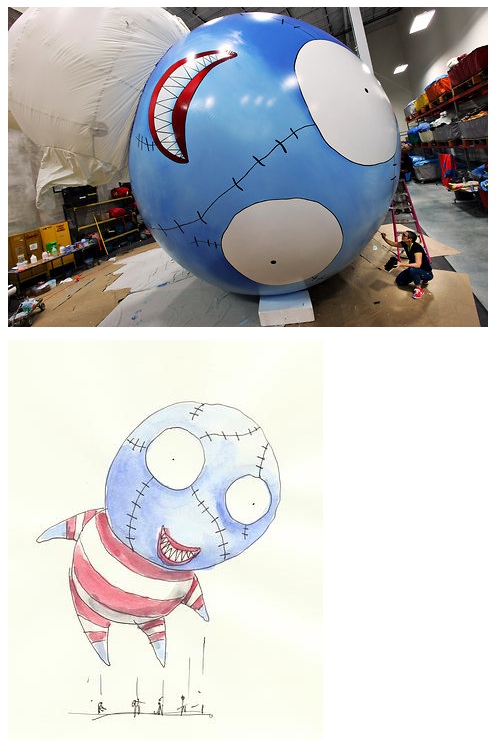 Tim Burton has created a hot air balloon named B. Boy for the 2011 Macy's Thanksgiving Day Parade in New York City.
Cinepolis plans to expand luxury cinema concept in Southern California.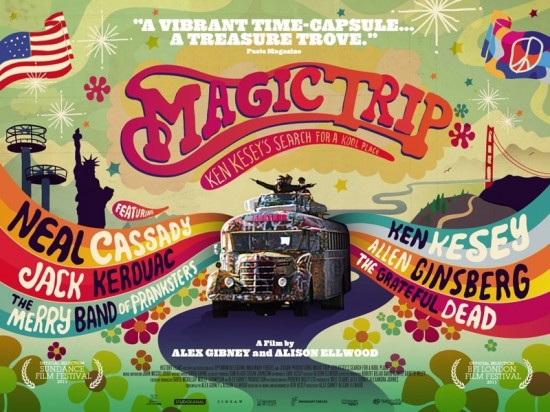 Empire has premiered a new quad poster for Magic TripBuzzFeed lists the Top 15 Underrated Horror Flicks
Due to the amount of graphics and images included in Page 2, we have to split this post over a BUNCH of pages. Click the link above to continue the fifth page of Page 2.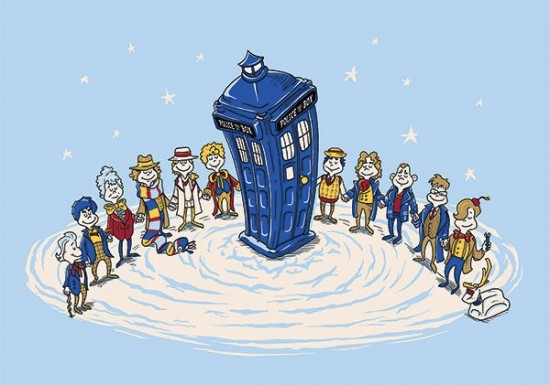 The Doctor Whos of Whoville t-shirt.
Magnolia Pictures acquired U.S. rights to Fernando Meirelles's 360, which stars Rachel Weisz, Anthony Hopkins, Jude Law, Ben Foster, Jamel Debbouze and Moritz Bleibtreu.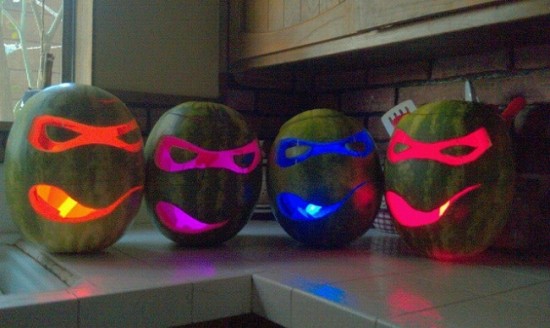 Teenage Mutant Ninja Turtles pumpkin carvings.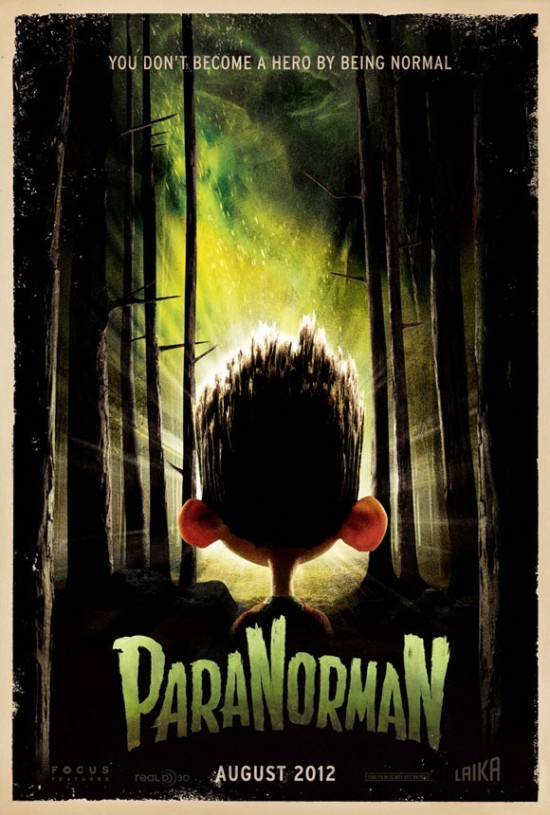 Check out the poster for Laika's ParaNorman.
John Lasetter, the principal creative advisor for Walt Disney Imagineering, and chief creative officer at Pixar and Walt Disney Animation, will be receiving a star on the Hollywood Walk of Fame.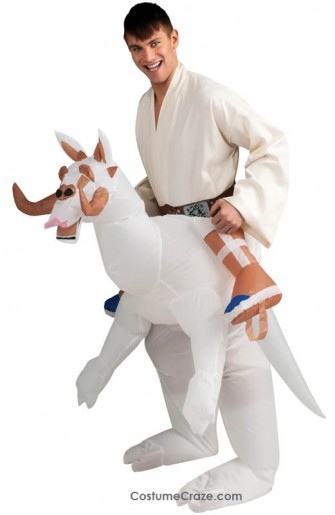 Gadget Review lists the top 23 Star Wars costumes.Movies.com lists 8 Great Long Distance Romances
Scott C's latest Great Showdowns illustration is an homage to Hocus Pocus.
Pajiba lists 20 Facts About The Princess Bride That Might Leave You Craving a Nice Mutton, Lettuce and Tomato Sandwich
Due to the amount of graphics and images included in Page 2, we have to split this post over a BUNCH of pages. Click the link above to continue the sixth and final page of Page 2.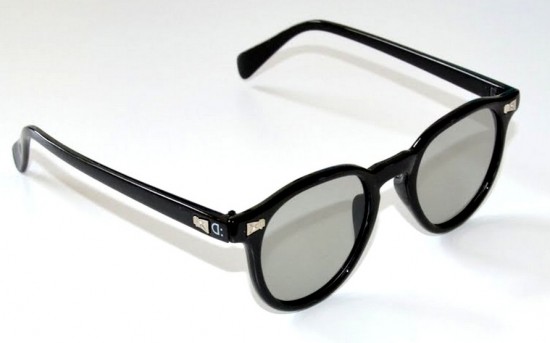 Ingri:Dahl is launching exclusive top quality 3D glasses.
WhatCulture lists 10 future icons of horror.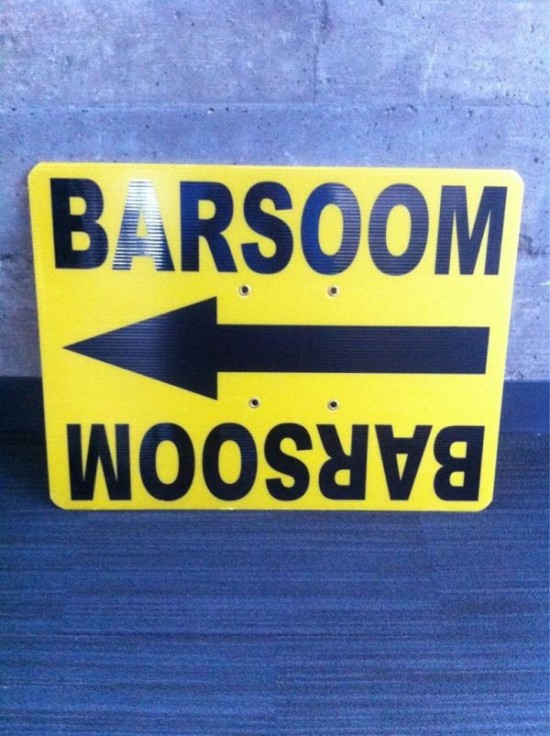 Andrew Stanton has tweeted a photo of the John Carter of Mars production sign: "If you saw this on the roadside in the UK, Utah or LA over the last two years, you were close to Mars."Film.com wonders if a silent film can still win best picture.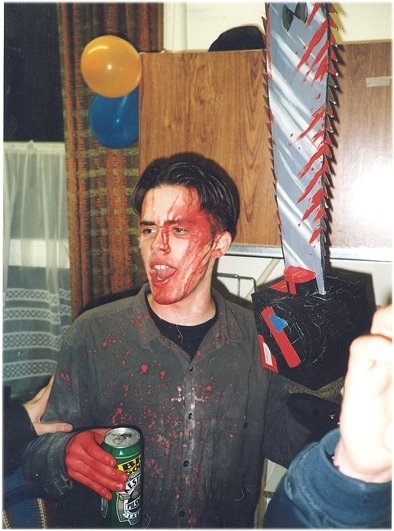 Edgar Wright tweeted a teenage photo of himself dressed as Ash from the Evil Dead films.
Director Joe Dante provides audio commentary for the trailer of The Undead in the latest edition of Trailers From Hell.