'The Dark Tower' TV Series Will Air On HBO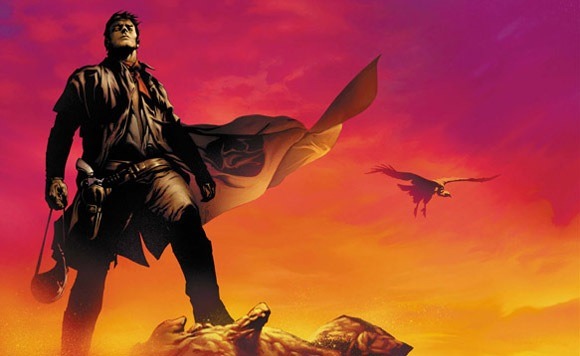 Stephen King's fantasy Western series The Dark Tower has suffered numerous stops and starts in its slow road to the screen, but the adaptation seems to be inching ever closer to becoming a reality. Though Universal ultimately passed on Ron Howard, Brian Grazer, and Akiva Goldsman's ambitious plan to create a three-part film series and two connected TV seasons based on the books, Grazer sounded optimistic earlier this week when he revealed that he had trimmed $45-$50 million from the budget in an effort to get more companies interested. And today, he announced that while the film portion of the project has yet to find a home, the television part has just found one in HBO. More details after the jump.
Of course, there's still the all-important question of which studio will distribute the films. Between the disappointing box office performance of Universal's Cowboys & Aliens and Disney's qualms about The Lone Ranger, Westerns aren't doing too well right now. On the other hand, HBO's involvement can't hurt in terms of making the adaptation look more appealing to studios, and the names attached still have considerable clout in Hollywood.
As previously reported, Javier Bardem is still set to play the lead role of gunslinger Roland Deschain, though whether he actually stays with the project will probably end up depending on its scheduling. Howard is currently working on the Formula One picture Rush. Here's a synopsis of the series' first volume (out of eight), titled The Gunslinger (via StephenKing.com):
The opening chapter in the epic Dark Tower series. Roland, the last gunslinger, in a world where time has moved on, pursues his nemesis, The Man in Black, across a desert. Roland's ultimate goal is the Dark Tower, the nexus of all universes. This mysterious icon's power is failing, threatening everything in existence.