Netflix Loses 800,000 Subscribers, Will Expand Into Great Britain And Ireland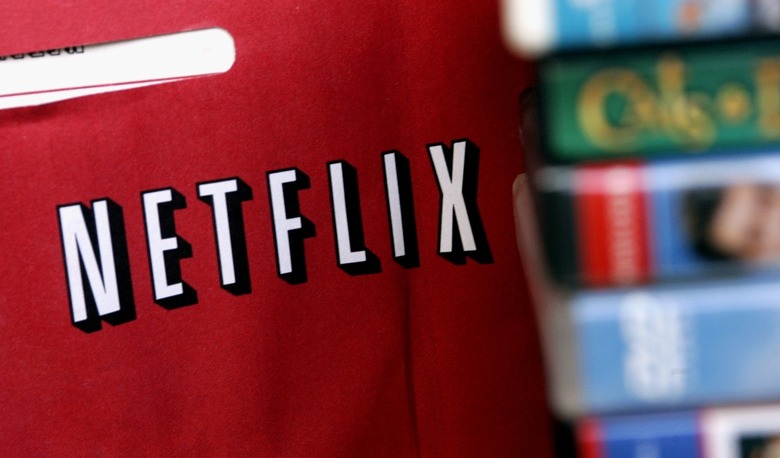 For Netflix it's the best of times, it's the worst of times. Just as it made the official announcement they'll be expanding streaming services into Europe in 2012, beginning with Great Britain and Ireland, Netflix's third quarter investor letter revealed 800,000 U.S. customers recently left the company over the price hike and confusion with Qwikster. That sent the stock plummeting Monday afternoon.  Read more about each piece of news after the break.
The Los Angeles Times revealed the news about the expansion into Europe that will begin in early 2012. Great Britain and Ireland are first on the list where they'll face strong competition from Lovefilm, which Amazon owns and is already very successful. While those two countries are confirmed, unconfirmed reports are that Spain, the Netherlands, South Korea, Belgium and others will be the company's next markets.
Even with competition from other streaming services, any kind of expansion will help fill the void left in the United States where, according to the 3rd quarter investor letter (via Engadget) 800,000 customers have left the company in the past few months. That's the first time the company has ever lost subscribers in a quarter as opposed to last year when they were gaining subscribers at a rate of almost 2-3 million per quarter and because of it, the stock dropped about 27% during the day (via Mashable.)
Also of interest in the report is that of the 23.79 million unique people who still subscribe to Netflix, 21.45 pay for streaming and only 13.93 pay for DVD. Of course, most of the DVD customers pay for both as is evident in the math that there are 23.79 million total subscribers and 21.45 +13.93 doesn't equal that. By that math, only 2.34 million people subscribe to DVD alone, another hammer on the nail of that coffin.
And if that wasn't enough, Hulu (via Gawker) posted this unaired Saturday Night Live skit where Netflix is one of the major websites taking a sound thrashing.
If you live in Europe, are you looking forward to Netflix? If you live in the States, did you stick with Netflix?