True Story Casting Bits: Eric Bana And Danny Huston To Play 'Elvis & Nixon', Robert De Niro Confirmed For HBO's Bernie Madoff Movie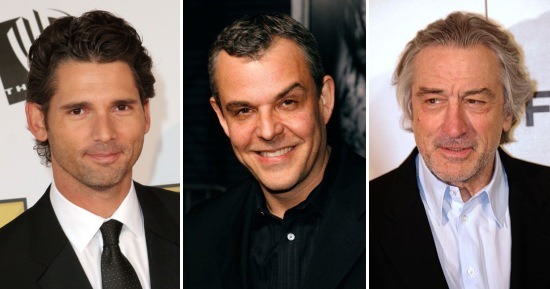 Actors signing on to play real-life figures is nothing new, but casting, say, Jesse Eisenberg in the role of ordinary-looking dude Mark Zuckerberg is one thing. When the character in question is a larger-than-life icon whose unique looks and mannerisms are recognized all over the globe, that's something else entirely, whether it's Michael Douglas playing Liberace, Michelle Williams doing her best Marilyn Monroe — or Eric Bana rocking the King's pompadour.
The Aussie actor has signed on to star as Elvis Presley in Elvis & Nixon, the directorial debut of Cary Elwes. Bana will also executive produce, through his shingle Pick Up Truck Pictures. Meanwhile, Danny Huston is in final negotiations to play the other title role, of U.S. president Richard M. Nixon.
The story, which was written by Elwes with Joey Sagal and Hanala Sagal, revolves around a real-life visit that Presley paid to Nixon at the White House on December 21, 1970. The meeting came about after Presley wrote Nixon a letter requesting that he be allowed to visit and suggesting that the President make him an agent at large with the Bureau of Narcotics and Dangerous Drugs. Presley brought family photos and a Colt .45 pistol to give the President as gifts. Elvis & Nixon will begin shooting in Los Angeles and Louisiana at an unspecified date. [The Hollywood Reporter]
After the jump, Robert De Niro also tackles a true-life tale — that of Ponzi scheme mastermind Bernie Madoff.
Though De Niro's recent track record hasn't exactly been pristine (Little Fockers, anyone?), he still definitely has the ability to turn on the talent when he wants to. His appearance alone would make him a solid choice for the part, but De Niro's also got the chops to really get into Madoff's mind and turn him into something more than a mere villain. [Deadline]