This Week In Trailers: We Were Here, Sidewalls, The Road, Keep Our Secrets, Elevate, The Fantastic Flying Books Of Mr. Morris Lessmore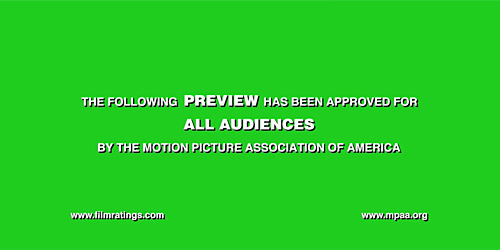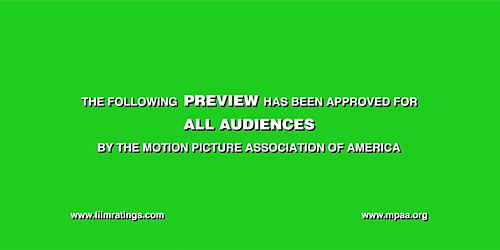 Trailers are an under-appreciated art form insofar that many times they're seen as vehicles for showing footage, explaining films away, or showing their hand about what moviegoers can expect. Foreign, domestic, independent, big budget: I celebrate all levels of trailers and hopefully this column will satisfactorily give you a baseline of what beta wave I'm operating on, because what better way to hone your skills as a thoughtful moviegoer than by deconstructing these little pieces of advertising? Some of the best authors will tell you that writing a short story is a lot harder than writing a long one, that you have to weigh every sentence. What better medium to see how this theory plays itself out beyond that than with movie trailers?Sidewalls Trailers
Donde esta Wally?
What I like about filmmaker Gustavo Taretto's feature about fate and how people come together looks just as refreshing as a satisfying romantic comedy but without the trappings of bad dialogue and bad execution. Instead, we get Daniel Johnston's "True Love Will Find You In The End" to jangle along with as we get introduced to our two protagonists as they go about their daily routines, bound never to come together.
It's so simple and stark, the way the images don't inform anything other than the fact these are two people in a big city living alone, but it's delightful voyeurism. We kind of want the tension we feel that these two should come together in a way that feels familiar but we don't ever get it. Instead, we are taken through the lives of these people, interstitials genteelly guiding us along the path it wants us to meander down, very methodically and without any fanfare.
It's as if we are meant to simply observe these individuals without ever becoming invested in them, a much more exciting psychological proposition when you consider that we are waiting for "the moment." If the trailer says they were meant for one another then surely we're going to be front and center when it actually happens. But it doesn't. It never does. But that's why I love this one. It doesn't give us what we want. Because of that, it's sweet and sad and a little bit romantic.
I was struck by how modern the construction of this trailer is, how sparse its construction, and how well it conveys the movie's story.  Now comes the very real proposition that these two will never meet, but the mere possibility that this won't happen makes this a movie I want to watch simply to see how well it can keep these star crossed lovers apart and see whether it ends hopeful or tragic.
Elevate TrailerAnne Buford has never had a movie credit to her name.
Any person looking to make a film, ostensibly, depending on how shallow your artistic soul is, is looking to make a connection. Emotionally, intellectually you are looking to make something that is worth having people sit down and appreciate and first timer Buford seems to have made a peach of a documentary. As a fan of the ESPN Films imprint, I was intrigued enough to watch the first few seconds of this trailer only to be sucked in completely by its ability to break down a story into a bite sized morsel: Senegalese basketball players come to America.
The story may be as simple as that but the trailer is genuinely deft at manipulating, in a good way, those who see this. It plays on our sense of the underdog tale, the story of those who don't have a lot but have that one chance to make things good. Again, all tropes we're used to seeing in many hackneyed productions of a fictional nature, much less reality, but there's something genuine here as we see these African basketball players integrate with a student body, a community, who are looking to understand them as much as they're trying to understand America.
From very effective use of pull-quotes and establishing its film festival pedigree, the only misstep is the use of the cheesy pop rock soundtrack. I think this could be just as good without musical accompaniment. How can you not when a guy who is damn well over seven feet tall say that while he's not strong, he has heart? If you're not somewhat moved by that statement then I think you're missing the point of this film and what it's selling. I am usually the first person to be cynical when it comes to these kinds of stories but this one is packaged well, it's constructed in a way that feels genuine and honest.
We Were Here Trailer
Director David Weissman knows a little bit about the Gay Cancer. He moved to San Francisco in 1976 and might as well been at the center of the maelstrom that was AIDS.
Even though he had a hand in writing such canonical films as When In Rome and The Family Man this looks a little more engaging and, honestly, emotional. There are some subjects you simply cannot exhaust and right up there with the material mined from World War II, the AIDS epidemic and the way those in a position of power misunderstood and communicated it to the rest of the population is plenty ripe for more exploration.
The trailer here comes right out of the gate with establishing what a glorious place San Francisco was in the late 70's. Free love, free sex, more sex, you have this build up that it was nothing short of Hedonism II for the gay sect. Jealous as you would have been, knowing there was a place where you could be freely accepted for who you are, the trailer does a nice pivot with one simple black and white photo. It was a warning to gay men that there was something out there, a gay cancer, decimating the community. The commentary that comes with it assesses the confusion, the beginning of the misinformation, and it's chilling.
What this trailer does so well is to slowly take the moment when everything changed and just linger there for a while. What did that time mean to the men who are talking now? The snippets we get here are perhaps the reason why it was selected for Sundance this year as it's just flat out informative and emotional at the same time.  These were witnesses, first hand, front line, spectators and participants in this movement. Many want to forget the time when people thought you could get it by sitting on a toilet seat, where there was more bad info than there was good, but this movie is promising something that will hopefully show the result of a slow moving bureaucracy that possibly doomed so many and the people who died because of it.
The Road Trailer
Yes!
I don't know how you would classify a trailer that essentially starts with some young people getting burned up in a car that somehow has something to do with a ghoul who drives them off the road but I like it.
Director Yam Laranas is playing two sides of the fence with giving us a flashback and keeping things focused in the present with a trailer that does an excellent job in not explaining anything. You have a kid who is locked in a closet, you have people who have bloody gunny sacks tied over their head, you have shots of muddy legs standing in a doorway, there are just so many disparate images here that it almost seems like a challenge to pull out something cohesive. However, this trailer does bring the spooky quite well.
It's low on details, and what it is we're actually here to focus on, but I like the ambiguity. It seems that this is a movie that will have countless victims trapped on a stretch of road that will never let them escape its windy grip and I appreciate that we don't know what in the hell is waiting for those who find themselves at its mercy. We're given hints and clues about what everything means but the restraint in divulging anything about the plot is admirable. You certainly can't say you know how this will end as I'm positive I don't even know how it'll begin. [Twitch]
Keep Our Secrets TrailerThe Fantastic Flying Books of Mr. Morris Lessmore App Trailer
Nominated for his work in animation, filmmaker William Joyce is in the position of selling something a little different than a movie, it honestly is an experience.
Compared to the book trailer above it, these two "trailers" are great examples of people taking what should be straightforward sales propositions and turning them slightly on their head. The first one is from Brian McMullen of McSweeny's McMullens, a children's imprint from the fab fellas over at McSweeny's, delivers a sales pitch to end all sales pitches for a children's book, For Keep Our Secrets. The single angle taken here is selling the kitschy quality of the book's disappearing ink. Heat sensitive material, not unlike the sweet ass Hypercolor shirts of yore, is what's at the center of this amusing commercial. But what could have been a great one two punch by talking about the book's quirky elements as it pertains to the book's interactivity it completely neglects to focus on what the story is about. Yes, it looks all of 10 pages long with one sentence on a page but what is the story about? Is that too simplistic, too reductionist, of an assessment to make of this trailer? I don't know for sure as we spend the whole running time with a guy who looks like he's been trapped in a spider hole and has been denied any access to Vitamin D or nourishing foodstuffs for roughly 6 months. The pitch almost had me but it falls short of a convincing sell job, that honor going to the next in the series.
Joyce, creator of Lessmore, ought to feel giddy on a daily basis knowing he was able to convince people like me to spend $4.99 on his app, which not only gives you an interactive reading experience for those who want it, but, also, and more importantly, gives you a copy of his award winning short film. The trailer kills you without so much as ever firing a single shot, it's resplendent with pull-quotes of all things, as it pertains to why you would want to spend $4.99 on this app but it's filled with such playful exuberance and the soundtrack is completely infectious with the way it lilts and dances in your ear that I myself was helpless against its charm. If there were more trailers like this for things you could be a part of, artistically interact with, the world would feel a little more well rounded.
Nota bene: If you have any suggestions of trailers to possibly be included in this column, even have a trailer of your own to pitch, please let me know by sending me a note at Christopher_Stipp@yahoo.com
In case you missed them, here are the other trailers we covered at /Film this week: