'Fast And The Furious' 6 And 7 May Deliver One Big Linked Story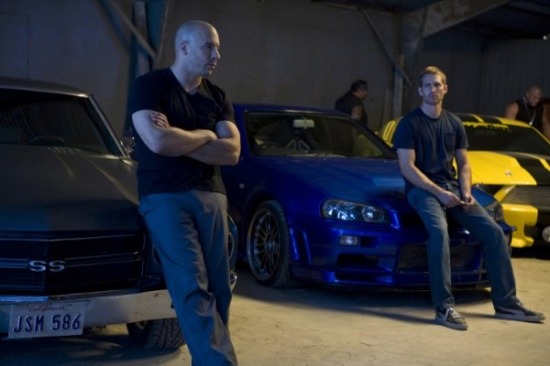 Briefly: You might remember a couple weeks back when a rumor cropped up that Universal and director Justin Lin are looking at shooting the next two films in the Fast and the Furious franchise back to back. Now there is corroboration for that story. Not only is the studio looking at shooting the two films back to back during 2012, the LA Times says the movies could contain one "single story connecting the two films."
That may not seem like much of a scoop, given that the franchise is one built on a consistent and ever-more intertwined set of characters. The 'Ocean's Eleven' collection of characters in Fast Five was said to be setting up a scenario to make more character-heavy heist-type pictures in the future, so shooting two movies at once that have one big interconnected story seems like a fairly logical progression. Time for a cliffhanger!
And if Universal is looking to lock in the participation of all those actors who were in Fast Five, including Vin Diesel and Dwayne 'The Rock' Johnson, with the possible addition of Jason Statham, shooting two movies at once is a good way to ensure that all are locked down for multiple installments at the lowest possible price.