'Black Gold' Trailer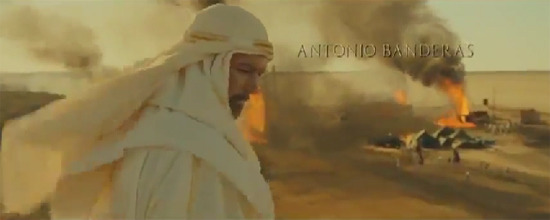 We don't know a whole lot about Black Gold, the new film from Jean-Jacques Annaud (Seven Years in Tibet, Two Brothers). It stars Antonio Banderas, Mark Strong, Freida Pinto, and Tahar Rahim, the lead of A Prophet. The film was shot on location in the Sahara, with a script based on the book South of the Heart: A Novel of Modern Arabia, by Hans Ruesch, which has also been released under the simple paperback title Arab.
A French trailer for the film has come online, however, and it will make clear many things about the film. You'll see, for example, why it is already being painted as Lawrence of Arabia meets There Will Be Blood.
Check the trailer below.
Annaud and Menno Meyjes (The Color Purple, story credit on Indiana Jones and the Last Crusade) scripted. Black Gold doesn't have a US distributor or release date at this point.