'The Flowers Of War' Trailer: Zhang Yimou's Reality-Based WWII Epic With Christian Bale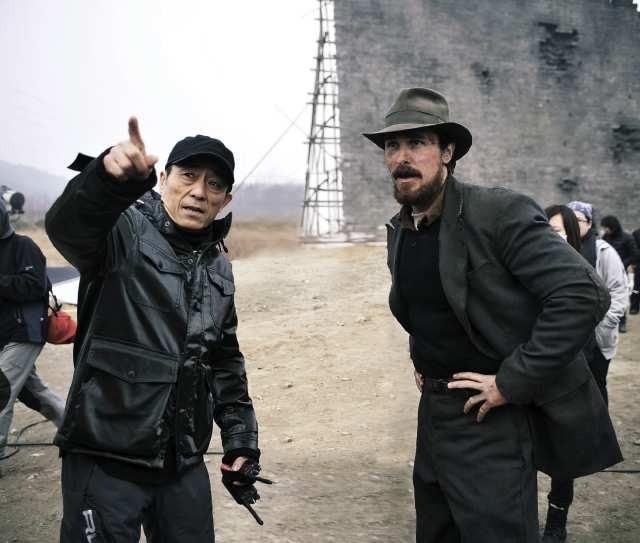 Before going to work on The Dark Knight Rises, Christian Bale shot a role in Zhang Yimou's new film The Flowers of War, a WWII-set film based on the horrifying story of the Nanking Massacre, also called the Rape of Nanking. The film is China's most expensive ever produced, and will be the country's submission for the best foreign language film Oscar.
Based on a historical novel by Yan Geling, and shot with a mixture of Chinese and English dialogue (and some Japanese), the film has Bale playing ""John Haufman, a salty mortician who apparently has come to town to bury the priest of a cathedral in Nanking. The cathedral also has a school for girls, and with war waging all around and the priest dead, John dons the priests' vestments and works out a temporary reprieve from the rampaging Japanese soldiers."
A Chinese trailer has arrived, and despite some unfinished effects it certainly demonstrates that the scope of this film is huge. Check it out below.
Yan Geling's novel is The 13 Women of Nanjing, about  thirteen prostitutes who stepped in for female university students who were to be taken as "escorts" for the troops during the period when nearly 20,000 women and girls were raped and killed by the Japanese troops as the forces invaded China in 1937. That's pretty much all the background you need for the trailer.
While the scale is there, I'm not so sure about the tone — this one hits a lot of notes and they aren't all complimentary. The fact that Bale's character evidently goes through a big personal change partway through the film — makes it difficult to cut a trailer that doesn't make him look like he's giving a wild, ungrounded performance.
The Flowers of War opens in China on December 16, and producers had been hoping for a similar US opening date. But at this point there is no US distributor set up. Perhaps reactions to this trailer could help push a deal along. So be vocal below. [ONTD]