Wachowski Siblings' 'Jupiter Ascending' To Enter Production In Spring 2012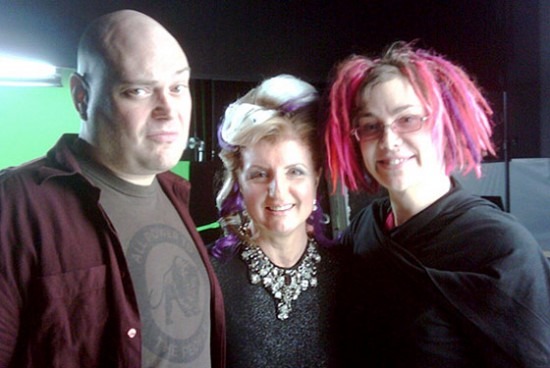 Matrix directors Andy and Lana Wachowski are currently busy shooting the David Mitchell adaptation Cloud Atlas (with co-director and co-writer Tom Twyker), but for their next project they'll be returning to the kind of tentpole sci-fi that brought them so much success a few years ago. The siblings are set up to direct a mysterious film titled Jupiter Ascending for Warner Bros., and are currently looking to cast a big-name star for a spring start date. More details after the jump.
I probably don't need to remind you that the last time the Wachowskis put out a movie with that description, it was The Matrix, and the trilogy earned a staggering $1.6 billion in worldwide gross. 2008's Speed Racer may have tanked, and it remains to be seen how Cloud Atlas will turn out, but no one in Hollywood's forgotten just how successful that last franchise was. Deadline writes that actors and agents are definitely paying attention to the Jupiter Ascending, which is now seeking an A-lister to lead the cast.
The Wachowskis have had a couple of different projects in the works over the past few years, most notably the hard-R gay Iraq War drama Cobalt Neutral 9 and the contemporary urban Robin Hood adaptation, but neither of those have gotten off the ground. With so few details available it's tough to say whether Jupiter Ascending sounds promising, but it'll definitely be interesting to see the movie come together over the next few months. The new film, which will be the Wachowskis' next, is expected to enter production in the spring.