Warner Bros. Greenlights 'Akira' Remake; Shooting Starts Early 2012, Garrett Hedlund Frontrunner For Kaneda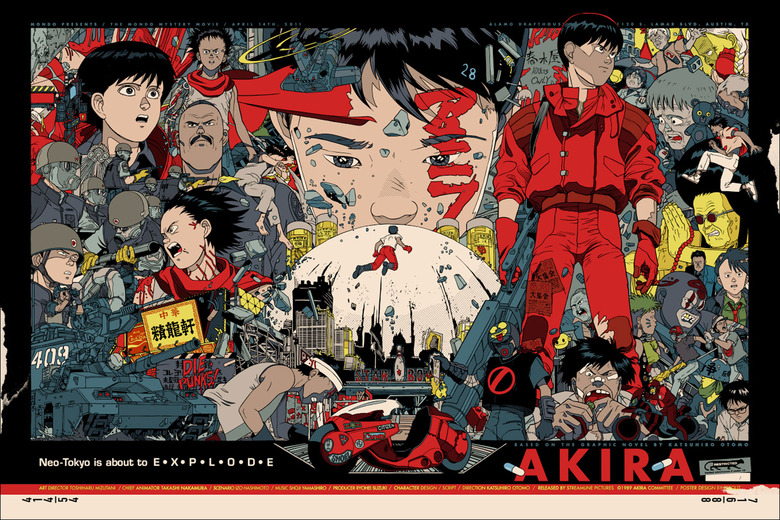 After a long and rumor-filled development hell, one of the most celebrated animated films of all time, Akira, has officially been greenlit for a live action remake. Spanish director Jaume Collet-Serra (Orphan, Unknown, House of Wax) will helm the newly-budgeted $90 million movie about the leader of a biker gang whose best friend is infected with an unstoppable power.
Shooting will begin in late February/early March 2012 according to Variety, who broke the news. They also report Garrett Hedlund (TRON: Legacy) is the front runner for the lead role of Kaneda. More after the jump.
I urge you to go back through our Akira archives to read about the long and difficult road this remake has had in getting a greenlight. With good reason. The original 1988 anime directed by Katsuhiro Otomo, who is an executive producer on this film, is a classic in every sense of the world. It's a massive, massive movie with huge action and really weird, almost noncommercial character swings. Every time you watch it you see something different and to translate that to live action will be an epic undertaking, especially at only $90 million. Expect it to be bare bones, gritty and – probably – without much of the violence and pessimism that made the original so wonderful.
As for Collet-Serra, hopefully he's a fan and sees this as his big shot. What we'd heard from concept designers on the film in the past was not encouraging and while Collet-Serra' films have done okay at the box office, I don't think any of them are home runs. In fact, I think Unknown is pretty terrible and, unfortunately, the closest thing he's done to Akira as of yet. Let's hope his vision pays respect to the original while placating executives who see this as a potential tentpole.
What are you thought on this? Can you fathom that there will actually be a live action Akira movie coming out in the next few years? Is there any way this movie could be a hit?