Matt Damon To Direct Legal Drama Co-Written By John Krasinski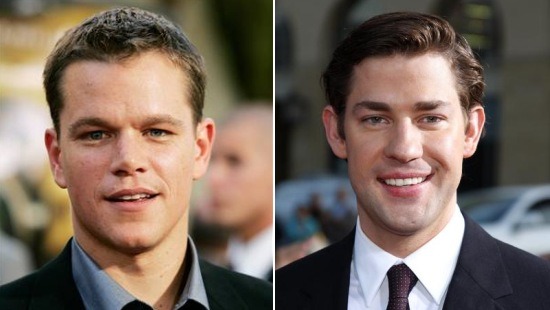 Like so many actors before him — including BFF Ben Affleck — Matt Damon's been harboring aspirations of becoming a director. He announced over the summer that he was getting ready to helm his first film, with The Office's John Krasinski set to star. At the time, we figured that the project in question was probably the road trip story Father Daughter Time.
However, it's now been revealed that it'll actually be an untitled legal drama that Damon co-wrote with Krasinski. Affleck and Damon will produce the picture, which is set up at Warner Bros. More details after the jump.
Damon is still set up to helm Father Daughter Time: A Tale of Armed Robbery and Eskimo Kisses, from Matthew Aldrich's script about a man who embarks on a multiple state crime spree with his daughter. However, insiders have told THR that the Krasinski drama is likely to go first.
Meanwhile, Damon's acting career is showing no signs of slowing down. He's got two more movies coming out this year, November's Happy Feet Two and December's We Bought a Zoo. In addition, he's currently shooting Neill Blomkamp's Elysium, and will then move on to Behind the Candelabra, Steven Soderbergh's Liberace biopic for HBO. Candelabra is tentatively aiming for a Summer 2012 start, which means Damon will have to move quickly if he wants to wrap up the legal picture first.
Krasinski is best known for his long-running role as sweet, sarcastic Jim Halpert on NBC's The Office, but has some big screen experience under his belt as well. He most recently starred in this year's Kate Hudson romcom Something Borrowed, and will appear in next month's The Muppets. He's written one previous screenplay — the David Foster Wallace adaptation Brief Interviews with Hideous Men, which he also directed.