VOTD: Watch Harrison Ford Play 'Uncharted 3'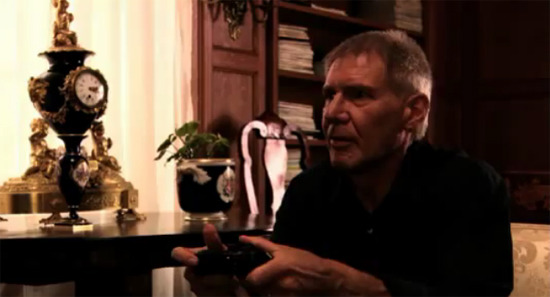 OK, you might not really laugh out loud watching Harrison Ford play the third entry in the game series that is very heavily indebted to his own Indiana Jones character, but I expect you'll think there is something more than a little bit absurd about the few minutes a Japanese camera crew spent watching Harrison Ford play Uncharted 3. This is obviously a promo for the game (out November 1) but it is also a fun little collision of worlds.
It's difficult to tell how much Ford is actually playing here, but he's making a good show of being engaged in the game, at the very least. "It's very easy to get into, and if there weren't a bunch of people around it would be even more exciting," he says with a smirk. And no one can smirk quite like Ford.