'The Con Of Wrath' Trailer - The Story Of The Most Infamous Star Trek Convention Ever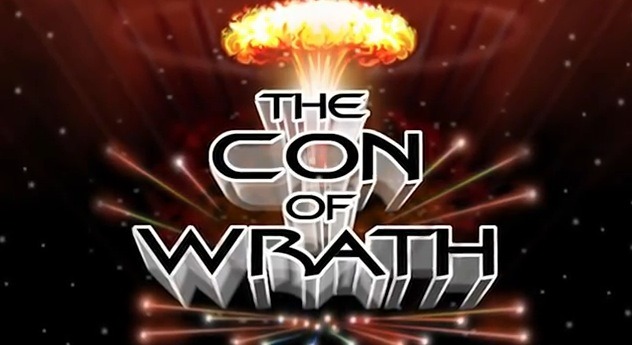 June 19-20, 1982. Two dates that will live in infamy for Star Trek fans. Those were the dates of Ultimate Fantasy 1982, a Houston-based convention that turned into an epic debacle eventually dubbed The Con of Wrath. It was mere days after Star Trek II: The Wrath of Khan hit theaters, a high point for Star Trek fandom, and the event was billed as one of the first times the entire main cast of Star Trek were appearing together. But everything that could have gone wrong at the con did.
Trek enthusiast Larry Nemecek is producing a documentary about this convention, also called The Con of Wrath, and has created a trailer to help raise awareness about its existence and to help get it completed. Watch the trailer and read more after the jump.
Thanks to Film School Rejects for the heads up on this project. Here's the trailer.
And here's the description of the film from the official site, www.conofwrath.com.
This one weekend in June 1982 saw the rise, and fall, and rise again of a dream, wrapped up in one of our most retro-cool moments in film history: How one ambitious Houston fan and his band of friends sold the dream—the first-ever, all-cast Star Trek extravaganza ... complete with laser shows, orchestral hoopla and a revolving arena stage—and then just failed to sell the tickets.
Or ... was it really that simple?
It's a car wreck of a story about a mysterious "sellout" status told to would-be ticket buyers ... con staff who go into shock when the truth is revealed ... fans wrongly kicked out of their hotel rooms ... dealers who "pass the hat" to keep the doors open ... the incredible "burning planet" ... and the unsuspecting Hollywood folk who walk into this potential PR nightmare.
And it's also a personal story: my first coming-of-age con road trip—and I'm thrilled, after all this time, to preserve it for the ages in my first film project, "THE CON OF WRATH."
It sounds like a blast and I can't hear more about this debacle (the convention, not the movie). If you'd like to contribute, either financially or with personal experiences, there are links over at www.conofwrath.com.
Have you experienced anything like that before?