Superhero Bits: The Avengers, Man Of Steel, Dark Knight Rises, Prep & Landing, Deadpool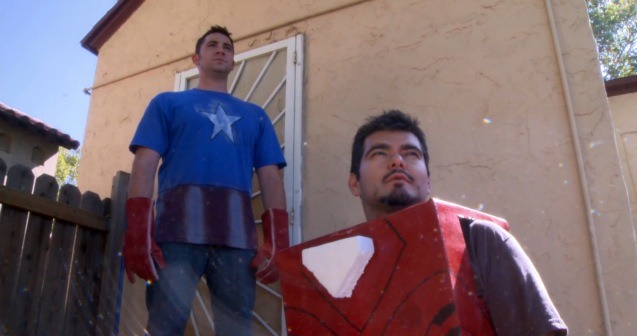 Want to see an awesome sweded version of The Avengers trailer? What did the cast of The Dark Knight Rises have to say when accepting their most anticipated movie Scream award? Is Deadpool dead? What are the Howling Commandos doing in a deleted scene in Captain America: The First Avenger? Which Batman comic might be a big influence on The Dark Knight Rises? Which character is Russell Crowe fighting in Man of Steel? Which mythic Marvel home will Disney's Prep & Landing be preparing for Santa Claus? Read about all of this and more in today's Superhero Bits.
The Dark Knight Rises won the Most Anticipated Movie award at the Spike Scream Awards that taped over the weekend and air Tuesday night.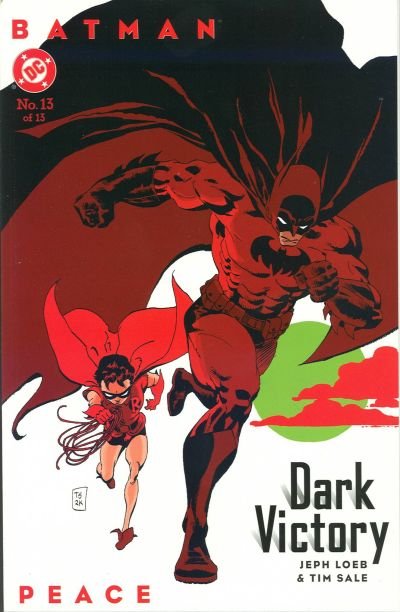 Cosmic Book News (via CBM) thinks they might have some more info on the story of The Dark Knight Rises. A new rumor says the story will draw heavily from Batman: Dark Victory by Tim Sale and Jeph Loeb. Head there to read more details. Potential spoilers abound.
The Deadpool movie isn't yet dead, but the character is going to die in the comic books. Or at least he'll try to. The story will start in issue #50 and you can read more over at Marvel.com.
Once again, Clark Gregg promises that Agent Coulson will get into the action in The Avengers in this video from MTV.
Michelle Pfeiffer spoke to Hollywood Life about how she thinks Anne Hathaway will be as Catwoman in The Dark Knight Rises:
I think [Anne] is going to be amazing. She has the darkness and the comedy — she's got it all! She's going to be great.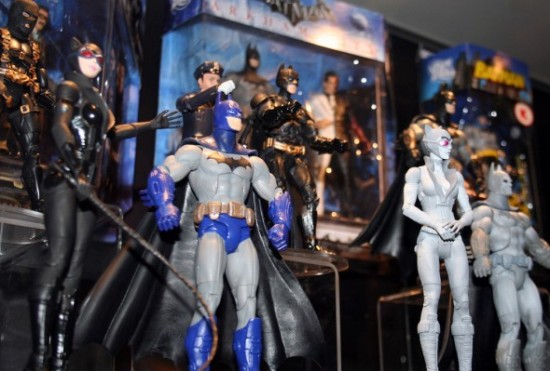 If you couldn't be at New York Comic-Con this week, Nerd Approved has a cool round up of what was seen on the floor including toys (above), cosplay and more.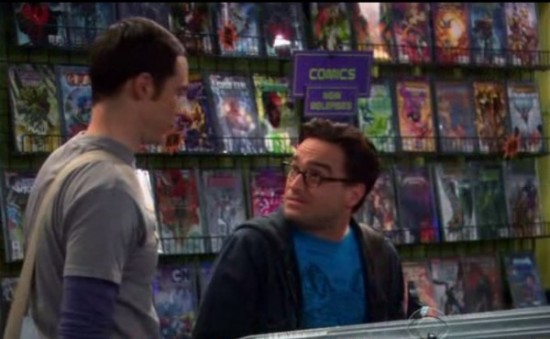 The comic shop in CBS' hit show The Big Bang Theory might be the only shop in America that only sells #1 issues. Seems they had some sort of deal with DC to product place The New 52. Thanks to Bleeding Cool for this, and other, images.
Due to the amount of graphics and images included in Superhero Bits, we have to split this post over TWO pages. Click the link above to continue to the second page of Superhero Bits.
/Film readers Roque & Bryan, who run Swedefest, sweded the new Avengers trailer. It's pretty phenomenal.
The Los Angeles Times has an in-depth article about Warner Interactive, the team behind Batman Arkham City. In it they tease a brand new superhero game yet to be named:
Warner will launch a new Lord of the Rings game in November and a Hobbit title in 2012 before Peter Jackson's movie "The Hobbit: An Unexpected Journey" comes out that December. The game is one of the studio's top releases for next year, along with a Lego Batman sequel and a game featuring a superhero from Warner's DC Comics unit that Tremblay wouldn't name.
Marvel.com released this deleted scene from Captain America: The First Avenger, out on Blu-ray next week, featuring some more of the Howling Commandos.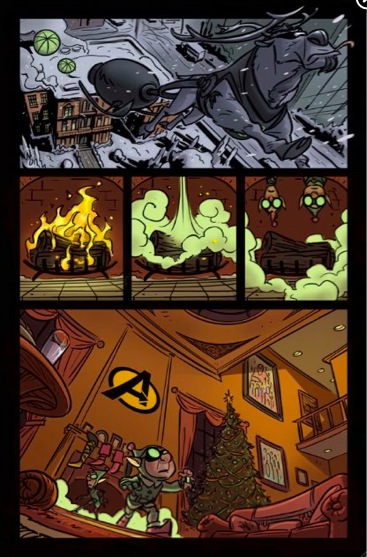 Disney's award-winning Prep & Landing is coming back to TV but also getting their own Marvel comic book. Subtitled "Mansion Impossible" they'll be attempting to prep The Avengers Mansion for the arrival of Santa. Disney and Marvel, working together. Thanks to Stitch Kingdom.

Mark Hamill is done voicing The Joker according to Bleeding Cool.
Tom Hiddleston teased MTV about the villains in The Avengers.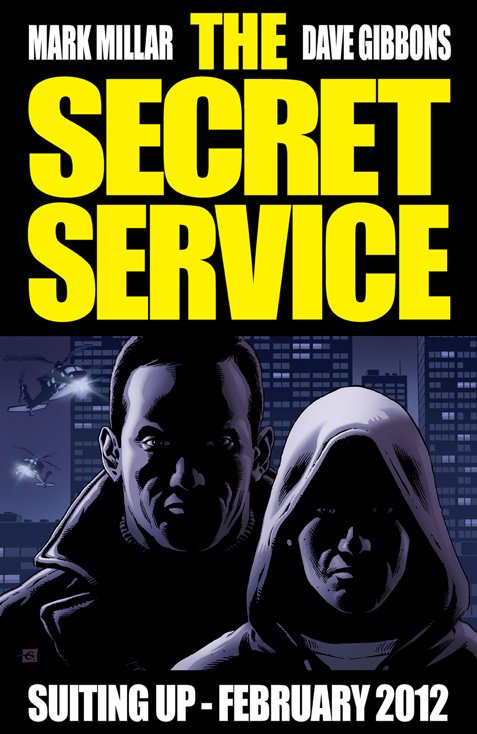 Mark Millar, Dave Gibbons and Matthew Vaughn revealed their next collaboration – The Secret Service. That's an image above, head to Comic Book Movie for more
THE FINAL BIT IS A POSSIBLE SPOILER FOR MAN OF STEEL.
3
2
1
Russell Crowe, who plays Jor-El in Man of Steel, inadvertently tweeted some spoilers for the film. Thanks to Comic Book Movie for the heads up:
15km bike ride,umpteen hours fighting Michael Shannon. He's very hard to put down.
Hard to tell who wins, we are still fighting tomorrow
Thanks for the info, Mr. Crowe.