'Gossip Girl' Creator Josh Schwartz Remaking Brit Sci-Fi Drama 'Misfits'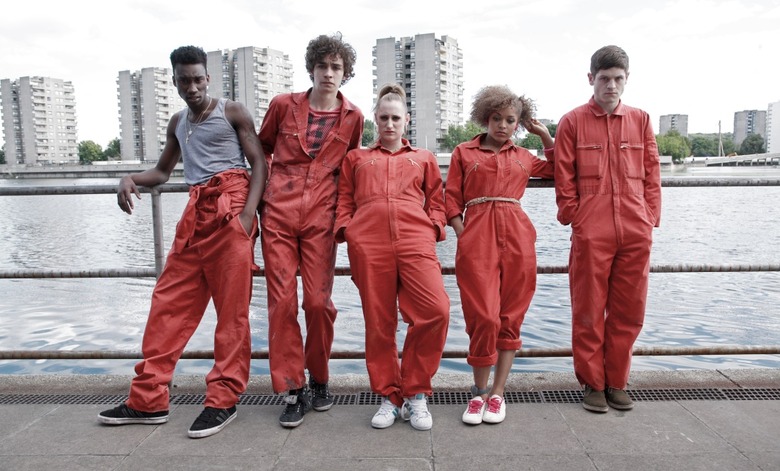 I know how most of you feel about remakes, and I know how most of you (or at least most of those of you've heard of Misfits) feel about Misfits, so you may want to take a deep breath before you move on to the next paragraph. Ready?
Josh Schwartz, who helped will The O.C., Gossip Girl, and Chuck into being, has his eye on a Stateside remake of the hit British sci-fi series. He and producing partner Stephanie Savage have just acquired the rights to the show, about a group of working-class adolescents who gain superpowers in the wake of an electrical storm. For what it's worth, Schwartz will be working closely with U.K. Misfits creator Howard Overman as he Americanizes the show. More details after the jump.
Schwartz and Overman are gearing up to write a pilot in the next few months, and will then shop the script to networks. Their route is slightly unusual, as TV development generally begins with the network buying a pitch, but given the U.K. Misfits' popularity and Schwartz's track record it seems all but certain that someone will want to pick it up. One advantage of their approach is that they'll be allowed to develop the pilot first without dealing with network interference — which can only be a good thing for those hoping for a respectfully done remake, right?
I'm guessing most Misfits fans are tearing their hair out right about now, but if it has to get remade, Schwartz seems like a great choice to do it. He's got a way with teen characters that lets him write sharp, witty dialogue that still sounds relatably adolescent, and he's got a geeky side, as he's demonstrated with Chuck. Moreover, while American TV tends to be more prudish than U.K. TV in terms of showing teen shenanigans, Gossip Girl proved that Schwartz is relatively bold about depicting teen sexuality.
Discuss: Share your feelings and your fantasy casting choices in the comments.